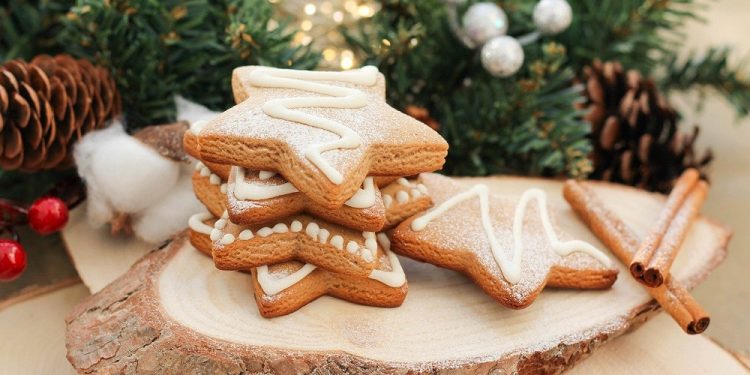 As odd as it may sound, National Gingerbread Day is a holiday that's celebrated on the 5th of June every year. It's a holiday that's not to be confused with Gingerbread House Day—a day that falls on the 12th of December—but it is a good day to celebrate this ginger-flavored cake before summer officially begins. It's also a great day to learn about some of the ways that gingerbread can be used in various dessert recipes or even learn how to make it from scratch.
The History Of Gingerbread
Even though we're not exactly sure when National Gingerbread Day was made a holiday or even why they decided that June 5th would be a good day to celebrate it, we do know quite a lot about the history of gingerbread. And that's precisely what we're going to share with our readers right now.
According to popular lore, gingerbread was originally brought to Europe during the 10th century by Gregory of Nicopolis, an Armenian monk. He is said to have left Nicopolis, Greece, and moved to a commune in Bondaroy France close to a town called Pithiviers. He spent his time there teaching Christians how to make gingerbread up to his death in 999.
Throughout the Middle Ages, gingerbread moved from one country to another until it reached Germany. In Germany, making gingerbread was such a serious endeavor that a gingerbread guild was created to control the production of it. Gingerbread continued to be enjoyed throughout Europe for the next few hundred years. Gingerbread would then be brought to North America during the 17th century.
Fun Facts About Gingerbread
Now that we have a general idea of when gingerbread was invented and how it migrated across Europe and the U.S., it's time to turn our attention to some of the fun facts about gingerbread. So before sitting down to enjoy some fresh gingerbread cake or cookies, you might want to read the following fun facts.
The largest gingerbread house in the world was built in 2013 in Texas.
The Texas gingerbread house is in the Guinness Book Of World Records and can house up to 5 people.
The Ritz-Carlton Dove Mountain in Arizona rents a gingerbread house for diners.
Gingerbread houses originated in Germany, but Queen Elizabeth I of England invented gingerbread men.
The popularity of the gingerbread house peaked after Hansel & Gretel was published by the Brothers Grimm.
Observing National Gingerbread Day
The best way to enjoy National Gingerbread Day is by taking the time to learn how to make your own gingerbread or by heading to the bakery and picking up some gingerbread. Although people can certainly make gingerbread houses on this day, they might want to wait until Gingerbread House Day for those activities, or if they want, build gingerbread houses on both days. No matter how you celebrate this day, however, be sure to use the hashtag #NationalGingerbreadDay, so everyone can know that you're enjoying some warm gingerbread.