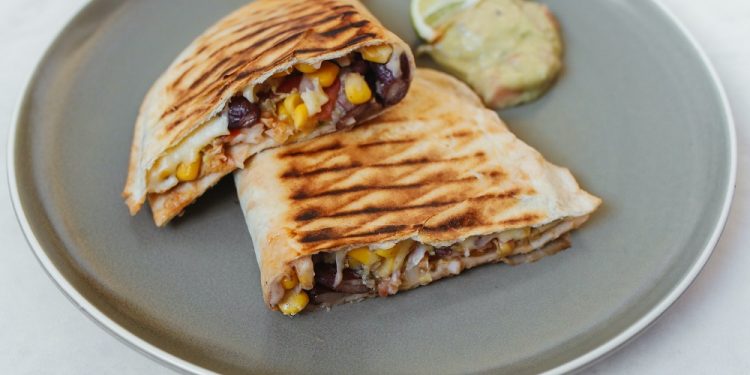 National Quesadilla Day is a holiday that people all over the U.S., and maybe the world, observed on September 25th. The quesadilla is a Mexican dish that's made by filling a tortilla with cheese, and sometimes other ingredients, and then cooking them on a stove or griddle.
They are traditionally made using corn tortillas, but they are also commonly made with flour tortillas as well. It's a dish that has evolved over the years and is continuing to evolve in people's kitchens and in Mexican restaurants all over the world.
Some of our favorite variations of this dish include the Spicy Chorizo and Smoked Cheddar Quesadilla and the Avocado Chicken and Roasted Poblano Quesadilla. Both are great dishes for this delicious holiday.
The History Of National Quesadilla Day
The quesadilla is a dish that can be traced back to 16th-century colonial Mexico. An early predecessor of the quesadilla recipe is mentioned in an Italian cookbook during this period and is described as an empanada — sort of a fried turnover.
It's believed that Spanish conquistadors then brought the empanada recipe to Mexico, where corn masa was substituted and this is when the quesadilla was born. Over the years, this dish has continued to evolve and is now enjoyed in hundreds, if not thousands, of different variations.
Italian Beef Quesadillas
We're going to do something a little bit different for this holiday than we do with most of them. Instead of listing some facts about the subject of this holiday as we normally would, we're going to list one of our favorite quesadilla recipes. The following recipe is for Italian Beef Quesadillas, a food fusion that we feel just about everyone will love.
Ingredients:
1 pound of thinly shaved roast beef.
½ pound of provolone cheese, thinly sliced.
1 cup of fire-roasted bell peppers from a jar and julienned.
Garlic Powder
2 tablespoons of extra-virgin olive oil.
4 large flour tortillas.
Directions:
Heat a large nonstick frying pan over medium heat. Play some roast beef, provolone cheese, and roasted peppers on one tortilla. Fold in half to cover the filling. Do the same with the other 3 tortillas. Add a tablespoon of olive oil to the skillet and cook the quesadillas until golden brown. About 4 minutes on each side. Remove from pan and sprinkle lightly with garlic powder.  Serve immediately.
Observing National Quesadilla Day
Observing this holiday should be pretty easy for most people. All they have to do is head to a restaurant and order themselves their favorite type of quesadillas. Of course, if people don't want to go out on this day, they don't have to.
After all, the quesadilla is very easy to observe. All it requires is a couple of tortillas (corn or flour), some cheese, and a way to grill them. There are hundreds of recipes that can be found online or by searching #NationalQuesadillaDay on social media as well, so people don't have to feel like they have to settle for just plain cheddar quesadillas.