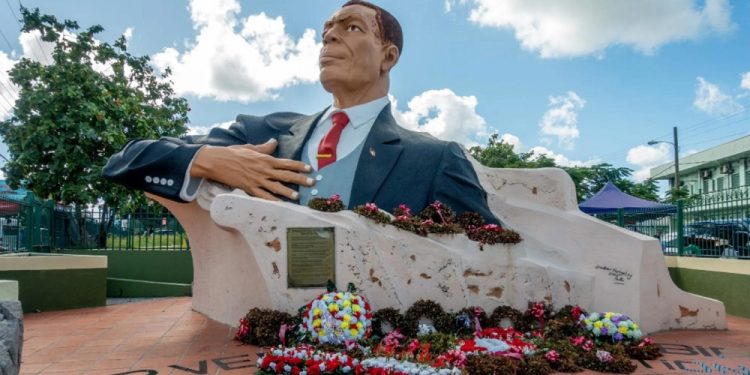 National Heroes Day in Antigua And Barbuda
National Heroes Day is a holiday that's observed on December 9th each year in Antigua and Barbuda, or if that holiday falls on a weekend, on the following Monday. Originally known as V.C Bird Day, this day is a public holiday that commemorates the contributions of Sir Vere Cornwell to the country.
He is considered to be the nation's father and he was the first recipient of the Order of the National Hero. Since he was awarded this honor, five other citizens have also been made National Heroes and this holiday recognizes all of their achievements with special ceremonies and speeches.
The History Of National Heroes Day In Antigua And Barbuda
On December 9th, 1910, Sir Vere Cornwall Bird was born. He would go on to become Antigua's first Prime Minister and is considered by most to be the father of the country. In 1994, he became the first recipient of the Order of the National Hero.
Te holiday V.C Bird Day was created by Sir Vere's son, Lester Bird, who also became the country's Prime Minister in 1994. In 2004, Lester Bird's Labor Party was defeated by the United Progressive Party, and V.C Bird Day was renamed National Heroes Day. This name change coincided with the decision to celebrate all of the heroes of the country on a single day.
The first celebration of this holiday was in 2016, but it was observed on October 26th and not on December 9th. It also wasn't a public holiday. Since then, however, it's been observed on December 9th regularly and is a public holiday as regulated by the 2005 Public Holidays Amendment.
Observing National Heroes Day In Antigua And Barbuda
This holiday is observed with special ceremonies that honor the nation's heroes and with political speeches given at these ceremonies and at other special events. Since it's a public holiday, it's a day off for most people and many schools, businesses, and government offices are closed for the day.