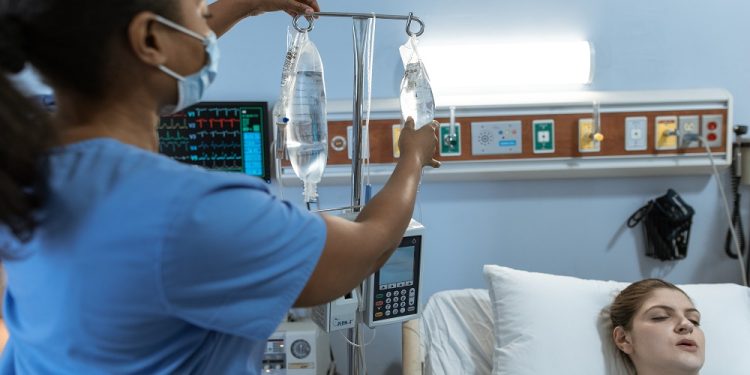 Observed annually on the 25th of January, National IV Nurse Day is a holiday that celebrates infusion nurses and the role they play in medical treatment. Infusion nurses are the ones who administer fluids and medication through an intravenous line (IV Line), ventral line, or venous access port.
Of course, these nurses do a lot more than deliver medications and fluids through a line. They're also responsible for monitoring patients' vitals and handling the equipment that is used to monitor and treat patients. Another purpose of this holiday is to encourage people to pursue a career in this field.
The History Of National IV Nurse Day
Intravenous technology was first published during the 19th century by Doctor Thomas Latta during Great Britain's cholera epidemic. However, the standard use of saline solutions didn't officially begin until around the turn of the 20th century.
From 1902 on through the 1940s, IV therapy continued to be improved, and by the 1950s, it was widely available to everyone. Today, IV therapy forms the basic foundation of modern medicine.
National IV Nurse Day was established by the U.S House of Representatives in 1980. This holiday was established to honor infusion nurses and what they do for the medical community. IV Nurses handle the equipment used to treat patients, ensure that each piece of equipment is in place, and deliver medicines and fluids through needles, catheters, and tubes.
The Pros & Cons Of Being An IV Nurse
Now that we've learned a little bit more about National IV Nurse Day and what IV nurses actually do, we thought that we'd take a few moments and list some of the pros and cons of anyone thinking about pursuing this profession.
We researched this career field quite extensively so that we could provide all of our readers with the information they need to make an informed decision. For more information on this subject, we encourage everyone interested in becoming an IV nurse to check out a career guide on the subject.
Pros:
Being able to help people.
Opportunities for advancement.
Varied work environments.
It's an in-demand profession.
Cons:
The job can be stressful.
Shifts can be long.
Training is ongoing all throughout a person's career.
Observing National IV Nurse Day
Showing appreciation to IV nurses is just one way for people to observe this holiday. Another way is for them to spread the word about this holiday using the hashtag #IVNurseDay or by donating to a charity that supports nurses and the nursing field. This is also a good day for people to learn more about this profession to find out whether or not they want to pursue a career as an IV nurse.