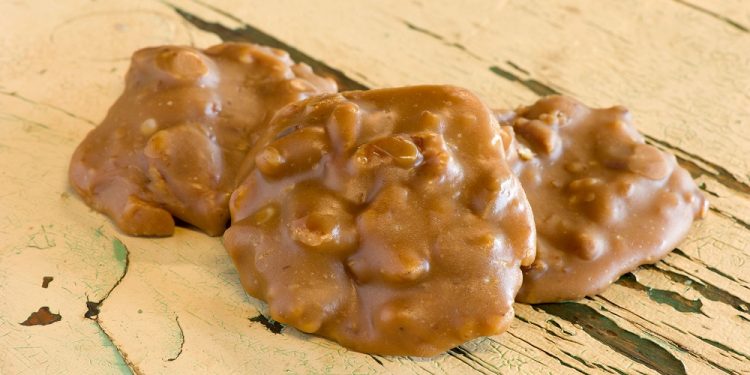 National Pralines Day is a holiday that falls on the 24th of June and is used to celebrate one of the most beloved confections made out of nuts currently being sold today. Pralines are a southern confection tradition and they are usually made with pecan halves, sugar, corn syrup, butter, and milk—although there are variations on the recipe from place to place. This is the perfect holiday for anyone looking to practice the tradition of making these treats or just need an excuse to eat a handful or two of them.
The History Of Pralines
Since we couldn't uncover the history of National Pralines Day, we thought that we'd instead investigate the history of pralines. Culinary food experts believe that pralines were brought to New Orleans from France by Ursuline nuns in the early 18th century. The recipe was taught to casket girls as one of the skills they needed to be an upstanding woman in society and a good wife to their future husbands. This recipe was originally believed to be created by Clement Lassagne, the personal chef to a French diplomat during the 17th century named  César, Duc de Choiseul, Comte du Plessis-Praslin.
Tasty Facts About Pralines
Now that we uncovered the history of pralines, we'd like to take a few moments to talk about some of the interesting facts we've unearthed about this confection. We think that the following facts are going to be enjoyed at least half as much as anyone who enjoys eating these tasty treats. 
Early pralines were made out of whole almonds that were coated in caramelized sugar. 
Chefs in New Orleans altered the recipe by substituting pecans for almonds and using a cream to thicken it. 
Pralines are sometimes made with coconut. 
Observing National Pralines Day
This holiday can be easily observed by heading to your local candy store and picking up some pralines for you and your family to enjoy. It's also a good day to take some time to learn how to make these treats yourself using one of the recipes that can be found on the Internet. And while you're making and/or eating pralines, make sure to let everyone know by using the hashtag #NationalPralinesDay on social media. If there's one thing that we know, it's that enjoying these little nutty confections are some of the best treats in the world. so go out there and enjoy some pralines on this day before they're all gone.