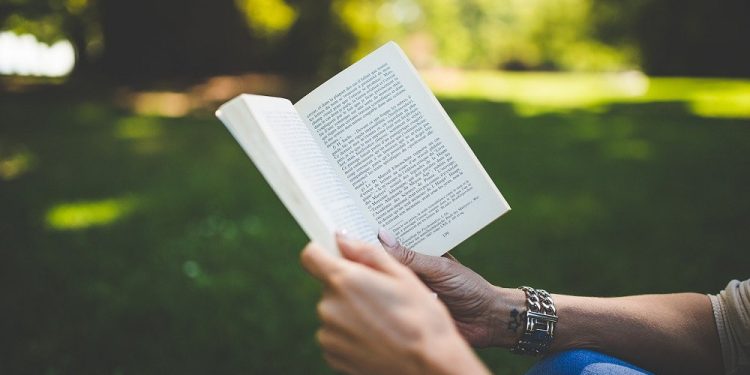 National Read A Book Day is a holiday that all bibliophiles can rejoice in celebrating. It's a day that's dedicated to anyone who loves to read and wants an entire day to do it. And thanks to our fast-paced high-tech world, books are something that needs to be celebrated and enjoyed. After all, a good book can whisk us to a distant land, challenge our most tightly held-on to believes, or even just give us something to think about. This day falls on September 6 and is celebrated on a yearly basis.
The History Of National Read A Book Day
Read A Book Day is a holiday that's believed to have begun around 2008 or 2009, but no one knows for sure. It's a holiday that was either started by a school or library to encourage more people to read. And towards that goal, it's been fairly successful. It at least serves as a good reminder to encourage people to read. And since it follows National Book Lovers day, it's just another tool that teachers can use to help get students engaged.
How To Celebrate To National Read A Book Day
The way to celebrate this holiday is right in its name. If you want to celebrate it, all you have to do is to pick up a book and start reading. However, there are some ancillary things that readers can do on this day besides reading, and we've listed a few of them below.
Check A Book Out From The Local Library
A great way to celebrate this day is to head to your local library and check out a book. If you don't have a library card, then this day is a good day to get one. Signing up for a library card only takes a few minutes and provides a lifetime of benefits.
Join A Local Book Club
Another great way to celebrate National Read A Book Day is to join a book club. Nowadays, there is an almost endless assortment of different book clubs and each of them can offer something very specific to the reader. And because of the Internet, it's even easier to find a book club that fits your interest than it has ever been.
Do Some Research On Your Favorite Author
Another way to spend this day is to do some research on your favorite author. It's also a good day for teachers to assign biography homework to help them learn about some of the famous authors who've lived.
Read A Book To Your Children
Although reading to your children is something that should happen every day, using this day to read a couple of extra books that the child likes are a great way for a parent to bond with their children. So grab some of those books off of that bookshelf and share an adventure with all of your children.