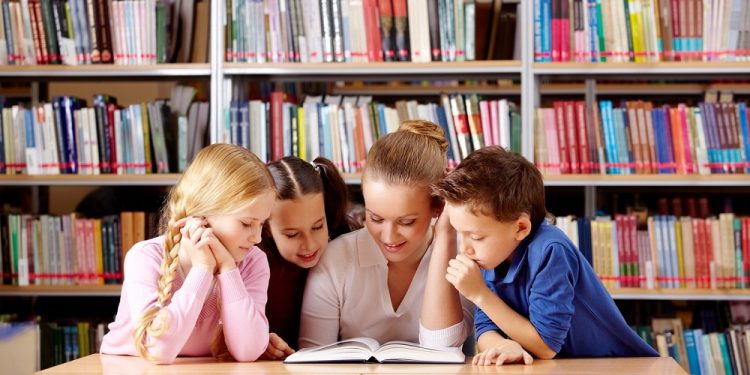 National School Librarian Day
Librarians are the lifeblood of any library. They keep the stacks well organized, they assist people in finding the media they need to find, and many of them also do research, too. Without librarians, libraries would be just buildings full of books, media, and computers. For all they do, they deserve a day to celebrate their achievements, and fortunately, there is one. A holiday called National School Librarian Day that's observed on April 4th every year. 
The History Of Libraries
Unfortunately, we were unable to uncover the origins of National School Librarian Day, so we concentrated our efforts on researching the origin of libraries. And during the course of our research, we found some interesting things that we're going to discuss.
The first libraries first appeared approximately 5,000 years ago in Southwest Asia's Fertile Crescent. This is an area that includes Mesopotamia all the way to the Nile Of Africa. It's an area known as the Cradle of Civilization and is also unsurprisingly where writing first began. Libraries also began to pop up around this time in Egypt and around Asia. In the 4th century, some of the first libraries in Greece began—along with great schools of philosophy. The idea of storing collections of tablets, scrolls, and other forms of written information would continue to spread throughout the world. 
In the U.S., the first modern library that was taxpayer-supported was the Peterborough Town Library in Peterborough, New Hampshire in 1833. However, this library was quite small compared to the Boston Public Library, a taxpayer and larger library that opened in 1854. 
Interesting Facts About Libraries
As we researched National School Librarian Day, we came across some very interesting facts. Facts that we will now share with everyone. 
There are over 17,500 libraries in the U.S.
Americans check out about 8 books every year.
College libraries receive less than 3% of money spent on higher education.
Almost two-thirds of public libraries assist patrons with job applications.
Over a third of libraries offer workspace for mobile workers.
Over two-thirds of public libraries offer online health resources.
Over 95% of public libraries provide online homework assistance.
Over 95% of public libraries also provide summer reading programs.
Research shows students who have access to well-staffed libraries are the highest achieving students.
Americans spend 22 times more on home video games than they do on library materials for their children.
Observing National School Librarian Day
The best way to observe this holiday is to thank the librarian at your local library for all that they do. People observing this holiday should also use the hashtag #NationalSchoolLibrarianDay on their social media accounts to let everyone know they're celebrating this holiday and to thank librarians all over the world for what they do.