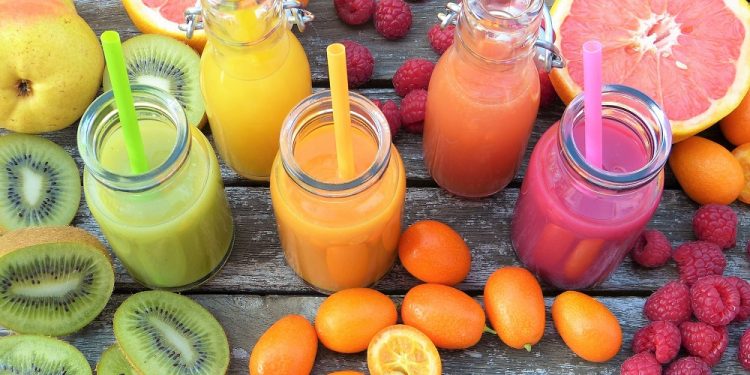 What do you call it when you make a beverage from pureeing fruit, vegetables, and/or other ingredients in a blender? Well, you call it a smoothie, of course. Although smoothies can be made with virtually any combination of ingredients, most smoothies include a liquid base (such as milk, fruit juice, yogurt, ice cream, or cottage cheese) that have other ingredients such as vegetables, fruits, crushed ice, and nutritional powders added to them.
Smoothies have been an important way for people to have a quick burst of nutrition for almost 100 years now and it seems like their popularity is currently on the rise. A testament to its popularity is the fact that a lot of people are now celebrating National Smoothie Day. This holiday is observed annually on June 21st and encourages everyone celebrating it to enjoy the smoothie of their dreams.
The History Of National Smoothie Day
The smoothie was first invented back in the 1930s and came into existence right after the introduction of the electric blender. Although people were making blended drinks at this time that could be called smoothies by today's definition, they wouldn't actually receive that name until the 1970s. This is when Stephen Kuhnau coined the term "smoothie" when he opened Smoothie King in Kenner, Louisiana.
Of course, it would be many years before National Smoothie Day would be invented. It was first introduced to the public in 2019 and has been observed ever since. Even though we're unsure of who invented this holiday, we do know that it was created to encourage people to create their own smoothies from the comfort of their own homes.
Our Favorite Smoothie Recipe
Now, you didn't think that we would do an article on National Smoothie Day without taking the time to include one of our all-time favorite smoothie recipes, did you? Of course, we wouldn't. We listed the following recipe for anyone who wants to make a delicious and healthy smoothie for the celebration of this holiday. Let's take a look at it below.
Cranberry Banana Dream Smoothie
Ingredients:
1 cup of frozen cranberries
1 cup of unsweetened almond milk
1 banana
1/2 cup of ice cubes
1 tablespoon of honey
1 sprig of mint (optional)
Directions:
Add ingredients to a blender and blend until smooth.
Enjoy!
Observing National Smoothie Day
Obviously, whipping up delicious smoothies is the best way to enjoy this holiday. And there are only about a million different smoothie ways that people can choose from off of the Internet, so people definitely have options available to them.
Some of our favorite smoothie recipes include Strawberry-Banana Smoothies, Cherry Almond Smoothies, Mango and Pineapple Smoothies, and Raspberry Vanilla Smoothies. Of course, people can also make healthier smoothies on this day by adding protein powders, probiotics, or other nutritional supplements.
No matter how a person celebrates this holiday, they should take the time to spread the word about it online using the hashtag #NationalSmoothieDay. That way, we can learn about new and exciting smoothies that we might want to try. We just can't wait to find out what people come up with.