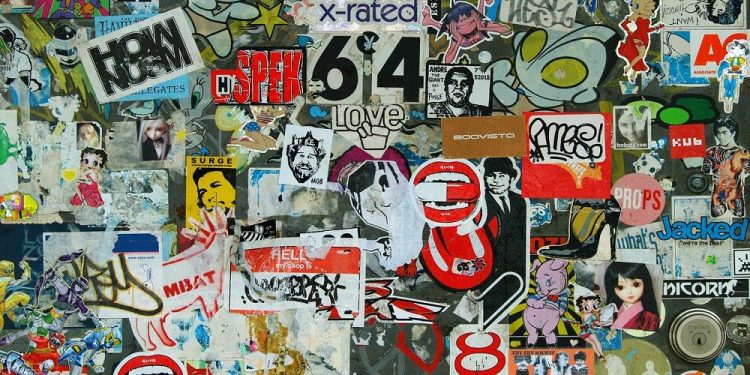 Observed annually on January 13th, National Sticker Day is a holiday that celebrates the sticker. Stickers are things that are in everyone's lives but few people give them much thought. They're all around us all of the time, and modern stickers been around since the 19th century. If you're as big of a fan of stickers as we are, then you might want to grab a ton of stickers on this day and go crazy. It doesn't matter if the stickers are political stickers, bumper stickers, or stickers in the shape of animals. Just grab some and have some fun. After all, that's what it's all about. 
The History Of National Sticker Day
National Sticker Day was invented in 2015 by Sticker Giant—a promotional product label and sticker company that's based in Colorado. It's been celebrated by sticker lovers ever since. Before you can fully appreciate this holiday, however, you first have to consider the history of stickers themselves. Let's do that now. 
The History Of Stickers
Although modern stickers were invented in 1839 by Sir Rowland Hill—a man who invented adhesive paper—it's believed that stickers actually go back to the ancient Egyptians. Archaeologists have found pieces of paper dating back to ancient Egypt that was plastered to the walls of ancient markets. These "stickers" were used to display the prices of goods being sold by merchants and vendors. Unfortunately, it's currently unknown what ancient Egyptians used for adhesive. 
Sir Rowland Hill's stickers were used for the first postage stamps. Almost a hundred years later, R. Stanton Avery of Avery Labels created the first self-adhesive labels in 1935. These stickers were the first modern stickers. 
Interesting Facts About Stickers
We have found stickers to be very fascinating, so we decided to do some research about them. We learned a whole lot of interesting facts about them, facts that we'd now like to share with everyone reading this holiday.
The world's largest sticker collection has over 102,300+ pieces. It is in the collection of artist Nidhi Bansal.
Nidhi Bansal's sticker collection was placed in the Guinness Book Of World Records in 2013.
The stickers found on most apples aren't compostable.
The first bumper sticker was invented during the 1940s. It soon became a popular souvenir item for car owners.
The "Hello My Name Is…" sticker was introduced in 1959.
People with a lot of bumper stickers are 16% more likely to succumb to road rage. 
Observing National Sticker Day
National Sticker Day is easily observed merely by buying and using stickers on this day. Buy your children some stickers and sticker books, or keep them for yourself and have fun using them. While you're playing with stickers, don't forget to use the hashtag #NationalStickerDay to spread the word about this holiday on social media. Let's get some sticker love going.