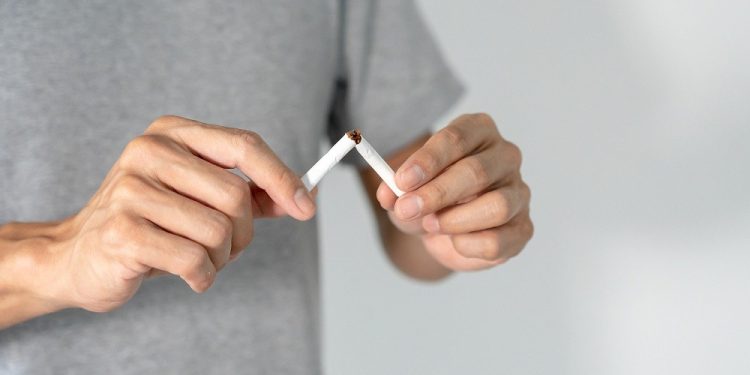 Every second Wednesday of March is observed as National No Smoking Day. This is a "holiday" that's dedicated to helping people to stop using cigarettes and other tobacco products in an attempt to end their nicotine addiction.
As of 2020, it's estimated that approximately 30.8 million adults in the United States are currently smoking cigarettes and smoking is estimated to kill over 480,000 Americans each year. Smoking just doesn't cost great loss of life and disability, however.
It also results in almost $400 billion in lost worker productivity and over $240 billion in healthcare spending. Smoking is a burden to those who smoke and the communities they live in. And that's why everyone is encouraged to observe this day when it shows up on the calendar.
The History Of National No Smoking Day
What might be surprising to some people who observe National No Smoking Day in the U.S. is that this day actually began in Ireland and not the U.S. It started on Ash Wednesday of 1984 when the clergy decided that giving up smoking for Lent would be a good thing for everyone involved.
This holiday was eventually taken up by the British Heart Foundation and began to be observed every year in the U.K. The movement would eventually come to the United States and started to be observed there as well. Now, it's a holiday that's observed all over the world and it's seen as a tool to help people quit smoking.
Important Facts About Smoking
We wanted to include a section that delivered important statistics to our readers about smoking. After reading through the following statistics, we think most people will realize just how dangerous and destructive smoking really is and why it's important to quit smoking as soon as possible.
Approximately 14% of males and 11% of females in the U.S. reported that they smoked.
About 14.9% of people aged 45-64 and 14.1% of people aged 24-44 reported that they smoked.
Native Americans are twice as likely to smoke as Caucasians in the U.S.
Observing National No Smoking Day
Regardless of whether a person lives in the U.K. or the U.S., they can take the time to observe this holiday. Thanks to the Internet, resources that help people quit smoking are plentiful, so anyone who wants to stop smoking can find the help they need.
This is also a day for people to support their loved ones who are not smoking for the day or who have begun their journey to permanently quitting tobacco products. People can also spread support and the word about this holiday online using the hashtag #NationalNoSmokingDay.