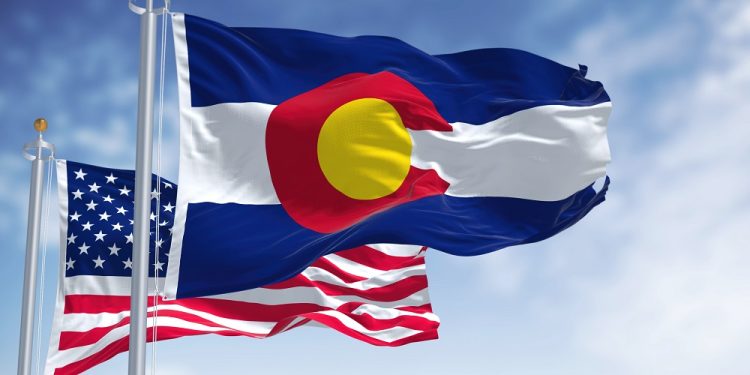 Colorado Day is a legal observance in the United States in the state of Colorado. It commemorates the day that Colorado became a state. It was on August 1, 1876, that U.S. President Ulysses S. Grant signed the proclamation that admitted Colorado to the Union as the 38th state. Since it became a U.S. state just 28 days after the Centennial Celebration of the United States, it earned the nickname the "Centennial State."
The History Of Colorado
The history of Colorado goes back more than 14,000 years. The area where the state now resides was initially inhabited by Native Americans and scientists have found artifacts to those cultures going back over 8,700 years. Some of the Native American cultures that lived in the area now known as Colorado include the Ancestral Puebloans, Apache Nation, Cheyenne Nation, Shoshone Nation, Comanche Nation, Arapaho Nation, and Ute Nation.
The westward expansion of European settlers began in the 16th century by the Spanish and by the 17th century settlers of various nationalities began to occupy the area as explorers, trappers, miners, and hunters. In 1846, the U.S. and Mexico went to war, and Mexico was forced to give up its northern territories after its defeat. A portion of these territories would form the lower part of Colorado.
The area was organized as the Territory of Colorado on February 28, 1861, and continued to be a territory until it was admitted as a U.S. state. This process was started officially on March 3, 1875. This is when the U.S. Congress passed enabling acts that established the requirements that the Colorado Territory would need to become a U.S. state. After meeting said requirements, U.S. President Ulysses S. Grant signed the proclamation that made Colorado the 38th U.S. state on August 1, 1876.
Facts About Colorado
While we researched this holiday, we found out a lot of great facts about Colorado Day. Facts that we now intend on sharing with anyone interested in reading them. The following facts are good for anyone to know if they intend on celebrating Colorado Day.
Colorado Has The Largest Natural Hot Spring Swimming Pool
If you've ever wondered where the largest natural hot spring swimming pool is located, then wonder no more because it's in Glenwood Springs, Colorado. This hot spring is sourced by Yampah Spring and water comes out of that spring at a balmy 122 degrees Fahrenheit.
The Largest Flat-Top Mountain Is In Colorado
Colorado is home to the Grand Mesa. This is the largest flattop mountain in the world. This mountain spans hundreds of square miles and is 10,000 feet above sea level.
Colorado Is Home To The Highest Paved Road In The United States
The highest road in the United States is the Mountain Evans Scenic Byway in Colorado. This road goes up to over 14,200+ feet above sea level.
Observing Colorado Day
Colorado celebrations can include everything from parades to formal balls, depending on who is doing the celebrating. People can also use the day to learn more about the history of Colorado. While celebrating this holiday, people should use the hashtag #ColoradoDay to spread the word about Colorado's birthday celebrations.