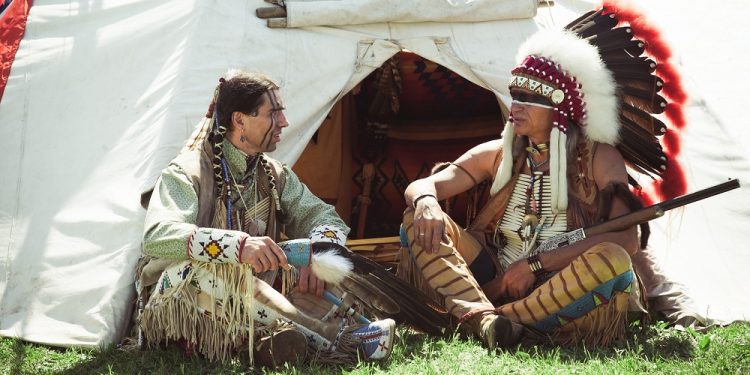 Indigenous Peoples' Day (Native American Day)
Indigenous Peoples' Day is a holiday that is celebrated on the second Monday of October in many parts of the United States. This date is significant because it coincides with the federal observance of Columbus Day and is seen by many as a counter-celebration to Columbus Day or an anti-Columbus Day holiday.
On this day, people are encouraged to remember and celebrate the many indigenous people who have traditionally lived and currently live in the U.S. and its territories.
History of Indigenous Peoples' Day
The idea of getting rid of Columbus Day and replacing it entirely with an Indigenous Peoples' Day was first proposed in 1977, at an International Conference on Discrimination Against Indigenous Populations in the Americas that took place in Geneva, Switzerland, and was sponsored by the United Nations.
This idea would spread from conference to conference until 1992, when the Bay Area Indian Alliance convinced the city council of Berkeley, California to declare October 12th the "Day of Solidarity with Indigenous People" and implement an education program in schools, libraries, and museums that celebrated indigenous cultures instead of the birthday of Christopher Columbus – an explorer that many see as being responsible for the genocide of indigenous peoples.
The city council then symbolically renamed Columbus Day as Indigenous Peoples' Day to not only call attention to the demise of Native American people and their culture but to also protest the historical conquest of North America by Europeans. The city of Berkeley, California has recognized the holiday ever since that date and from 1993 on.
Over the years, the idea to replace Columbus Day with Indigenous Peoples' Day has slowly spread across the United States. Some of the city governments in California began to cancel Columbus Day and celebrate Indigenous Peoples' Day. Alaska, Oregon, Hawaii, and South Dakota no longer celebrate Columbus Day.
In 2014, several cities began to celebrate Columbus Day to Indigenous Peoples' Day. These cities included Red Wing, Minnesota, and Grand Rapids, Minnesota. In 2015,  Traverse City, Michigan; St. Paul, Minnesota; Akron, New York; Olympia, Washington and Lewiston, New York all passed resolutions recognizing this holiday.
Other cities that recognize this holiday starting in 2015 and 2016 include Anchorage, Alaska; Portland, Oregon; Carrboro, North Carolina; Albuquerque, New Mexico; San Fernando, California; Cambridge, Massachusetts; Boulder, Colorado; Santa Fe, New Mexico; Bainbridge Island, WA; Denver, Colorado; Yakima, Washington and Phoenix, Arizona.
Today, many areas are choosing to rename Columbus Day to Indigenous Peoples' Day and more are warming up to the idea every single month it seems. Even in areas that don't embrace Indigenous Peoples' Day, areas are losing their enthusiasm to celebrate Columbus Day.
Over half of U.S. states don't mandate a paid holiday for Columbus Day for their workers. However, as widespread as this trend is, there are areas that refuse to recognize Indigenous Peoples' Day. For instance, in October 2016, the city council of Cincinnati, Ohio rejected a proclamation that would proclaim Indigenous Peoples' Day.
Indigenous Peoples' Day Customs & Traditions
Indigenous Peoples' Day, also known as Native American Day, is celebrated in a variety of different ways. In parts of California, there are many educational resources, lectures, and exhibits dedicated to Native Americans and their history on this day.
There are also many cultural activities on this day, which include things like markets and pow-wows. In South Dakota, the traditions, culture, and history of Native Americans are often in the spotlight on this day through cultural events, museum exhibits, and other activities.
For some people, this day is seen as an anti-Columbus day and as such, activities are scheduled along those lines. In some areas of Peru, mock trials of Christopher Columbus are held on this day. In the United States, some people use this day to protest Christopher Columbus and his treatment of indigenous peoples.