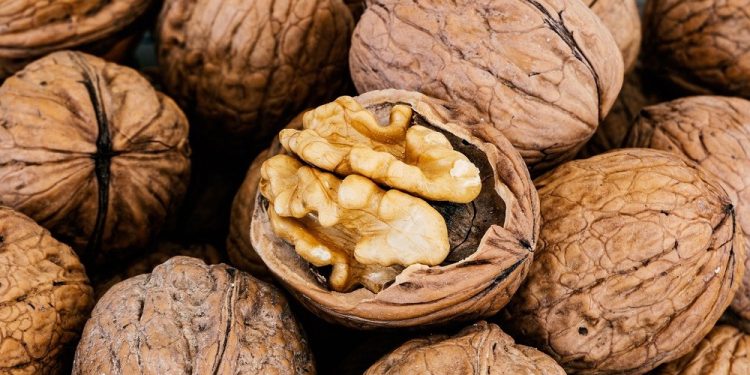 National Walnut Day is a holiday that falls on May 17th every year. Although this nut isn't one of the more popular nuts enjoyed these days, it is one that's been around for a long time. In fact, it's one of the nuts that have been harvested the longest—with humans harvesting them for about 10,000 years now. It's no wonder that they have earned themselves a special holiday, a holiday that we think everyone will enjoy once they begin to celebrate it. 
The History Of National Walnut Day
Even though you would think that National Walnut Day was a recently invented holiday, the truth of the matter is that it's been around for over 72+ years. It was invented in June of 1949by the Walnut Marketing Board to promote walnuts to the general public. It remained a marketing holiday for a few years, and then U.S Senator William Knowland introduced a Senate Resolution to declare this day a national holiday. This resulted in U.S President Dwight Eisenhower declaring May 17, 1958, as National Walnut Day. It's been celebrated on that day ever since. 
Nutty Facts About Walnuts
During the course of our walnut research, we've come across some fascinating things about these nuts. Facts that we think everyone celebrating this holiday will appreciate. We've listed some of the tastiest walnut tidbits down below. 
Studies have shown that people who consume walnuts are at a lower risk of breast or prostate cancer.
Approximately 99% of the U.S walnut supply is grown in California's Central Valley.
Walnuts are the oldest tree food for humans with humans consuming them for the past 10,000 years.
Walnut trees will produce about 3,500 pounds of walnuts, on average, per acre. 
About a billion pounds of walnuts are produced in California each year. 
It takes about five years for walnuts to begin producing nuts, but once they do they can produce them for up to four decades.
Walnuts will mature on a tree in about 170 days, or around 5.6-months.
Walnuts eaten without being dried are milder than ones that have been dried. 
Walnuts are full of healthy Omega-3 fatty acids.
An ounce of walnuts provides 4-grams of protein and 2-grams of fiber.
Romans valued walnuts for their special health benefits. 
Walnuts are full of antioxidants.
According to some studies, walnuts might decrease inflammation. 
Observing National Walnut Day
There are so many ways a person can celebrate National Walnut Day it's almost impossible to list them all. You can enjoy walnuts straight from the shell, or use them in recipes such as Candied Walnuts, Black Walnut Ice Cream, Walnut Toffee Tart, or Frozen Hawaiian Pie. While you're enjoying walnuts in all of these forms, you can also use the hashtag #NationalWalnutDay on social media to let everyone else know they should be celebrating as well.