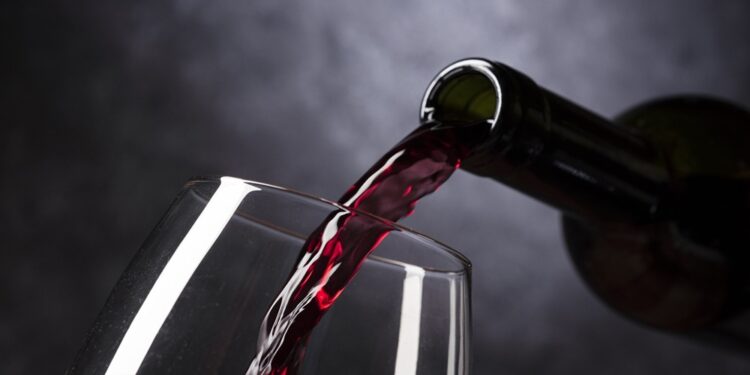 Many people have a collection of unopened wines somewhere in their homes, and it's not because they're fine wine collectors either. It's because they have wines that were gifted to them over the years that they never opened — precisely because they were gifts. Or they have wines they bought to celebrate a future special occasion that never materialized.
Either way, it's time to pop up at least one of those bottles and enjoy them right now. There's even a special holiday that gives everyone "permission" to do just that. This holiday is known as Open That Bottle Night and it's observed annually on the last Saturday of February.
The History Of Open That Bottle Night
This holiday was invented by two Wall Street Journal columnists in 2000, Dorothy J. Gaiter and John Brecher. They created this holiday to motivate people to connect with their friends and family members over a bottle of wine and to finally get those unused bottles of wine out of the house. It's been celebrated on the last Saturday of February ever since.
Facts About Wine
We love to enjoy fresh wine-themed facts when we're opening a new bottle of wine with friends and family members and we figured everyone reading this article today would probably feel the same. That's why we've listed the following wine facts below — just in time for Open That Bottle Night. Let's enjoy them, shall we?
Dionysus is the Greek god of wine.
Oenophobia is a fear of wine.
Wine is cholesterol-free.
Warmer-climate wines tend to be sweeter than colder-climate wines.
Cabernet is the most commonly planted grape variety in the world.
A typical wine bottle can serve up to about 6 glasses of wine.
Younger wines tend to have more tannins than mature wines.
Wine glasses are designed to hold in the aroma of the wine.
Many of a wine's flavors will develop as the wine is decanted.
Wine bottles should be stored horizontally.
A typical bottle of wine will contain the juice of approximately 700 grapes.
Observing Open That Bottle Night
Obviously, the main thrust of this holiday is to encourage people to open a bottle of wine, preferably with friends and family members. This will help people reconnect with those people who they may have been out of touch with over the past few years, and it also allows them to use up their stores of gifted wines.
While they're enjoying a glass of vino with pals, they can then spread the word about this holiday using the hashtag #OpenThatBottleNight online.