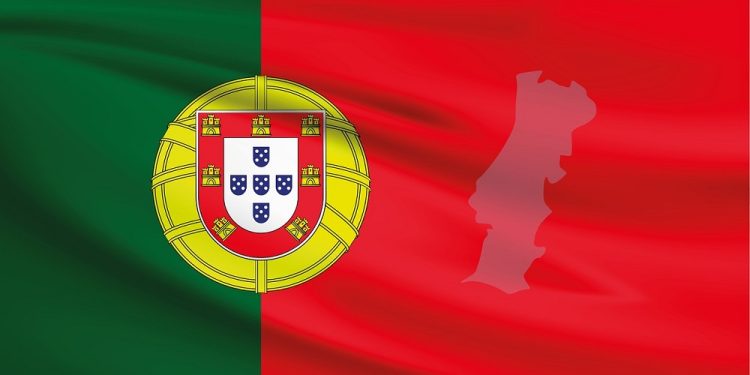 Portugal Day is the National Day of Portugal that's observed on June 10th annually. The day falls on the death of poet Luis de Camões-who dies on June 10, 1580. This public holiday is not only celebrated by the people of Portugal but is observed by Portuguese people around the world.
Officially known as Dia de Portugal, de Camões e das Comunidades Portuguesas, this holiday is the perfect day to celebrate the history, culture, and customs of Portugal.
A Quick Biography Of Luís Vaz de Camões
Although there is quite a bit of mythology that surrounds  Luís Vaz de Camões' biography, there are quite a few things that we know about the man that's considered to be Portugal's greatest poet. He was born around 1524 or 1525 somewhere in the Kingdom Of Portugal and died on June 10, 1580 (O.S.) in Lisbon, Portugal. He's a poet that's known for writing a considerable amount of poetry during his lifetime but is most remembered for Os Lusiadas.
Os Lusiadas is considered one of the most important works in Portuguese literature and has been compared to the works of Shakespeare and Virgil. It's written much like the way Homer wrote the Iliad and the Odyssey and is a fantastic interpretation of the "Voyages of Discovery" made by Portuguese explorers during the 15th and 16th centuries. It was first written in 1572 in Portuguese and in English in 1776. It has since become an important symbol of the glory of Portugal.
The History Of Portugal Day
Portugal Day is a holiday that's been observed annually for quite some time. In 1944, Prime Minister António de Oliveira Salazar declared June 10th as Day of the Portuguese Races at the dedication of the National Stadium in Oeiras, Portugal. That wasn't the first time this holiday was observed or mentioned, but it is one of the first times it was mentioned in an official capacity.
In 1997, official celebrations would take place in the town of Elvas. They were then celebrated there in 2013 after Elvas had been classified as a World Heritage Site by UNESCO in 2012. In 2016, official ceremonies were split among the Portuguese capital of Lisbon and Paris, the capital of French.
This was done by the initiative of president Marcelo Rebelo de Sousa to make people aware that this isn't just a holiday for Portugal, but is a holiday for all Portuguese people everywhere.
In the United States, celebrations of this holiday are held by Portuguese Americans all across the country. This is especially true in Portuguese-American neighborhoods in Newark, Mineola, Providence, San Jose, Philadelphia, and New Bedford.
Observing Portugal Day
Portugal Day is a public holiday in Portugal and is observed by Portuguese people all over the world. It's a day for people to take pride in their heritage and is usually accompanied by special events not only in Portugal but in other countries as well.