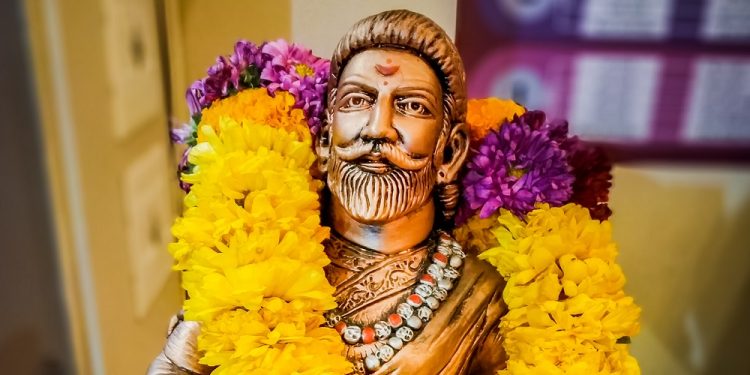 Shivaji Jayanti, also known as Chhatrapati Shivaji Maharaj Jayanti, is a public holiday and a festival in Maharashtra. It's celebrated on both February 19th and Phalgun Krishna Paksha Tritiya (the 3rd dark phase day of the Hindu month Phalgun). This holiday observes and celebrates the anniversary of the birth of Shivaji Maharaj—the founder of the Maratha Empire and the first Chhatrapati.
The History Of Shiv Jayanti
The holiday celebrating Shiv Jayanti was first publicly started in 1870 by Mahatma Jyotirao Phule after he had discovered the tomb of Shivaji Maharaj on Raigad—which is approximately 62 miles from the city of Poona (now known as Pune). The first celebrations were inaugurated in Poona.
The tradition was carried forward by the freedom fighter Bal Gangadhar Tilak in the 1890s as a way to unite people against British Oppression. Shivaji Maharaj was named after the local goddess Shivai and is known as the creator of the Maratha Kingdom and for his tactics in war. Chhatrapati Shivaji Maharaj's contribution to Indian culture and history has made him a hero.
A Quick Biography of Chhatrapati Shivaji
Shivaji Bhonsale was born on February 19, 1630, and was not only an Indian ruler but also a member of the Bhonsle Maratha clan. He carved out a portion of the Adilshahi sultanate of Vijayapura to create the beginning of the Maratha Empire.
At the age of 15 years, Shivaji persuaded or perhaps bribed the Bijapur commander of the Torna Fort, Inayat Khan, to hand over the fort to him. This was followed by the Chakan fort and Kondana fort. As a way to contain his efforts, Bijapur ruler Mohammed Adilshah ordered Baji Ghorpade to imprison his father Shahaji on July 25th, 1648.
In 1649, Shahaji was released after the capture of Junji. Shivaji continued his raids and in 1656 ended up killing Chandra Rao More—thereby seizing Javali Valley. Shivaji's raids would continue through 1676. By this time he had significantly expanded the Maratha Empire through the use of guerrilla tactics.
In March of 1680, Shivaji would become sick with dysentery and fever. He would remain ill until around April 4th or 5th of 1680. It was then that he died at the age of 52 years. Today, he is regarded as both a great warrior and civil administrator. He's known for his military organizational skills and his strong religious code of ethics.
He is also well known for the fact that he promoted the use of the Marathi and Sanskrit languages in administration and court proceedings, replacing what was used at the time, Persian.
Customs, Celebrations & Traditions Of Shivaji Jayanti
This holiday is celebrated extensively in the regions of Goa, Karnataka, and Maharashtra. He is especially popular in Maharashtra and not only has many public buildings named after him but is also considered a national hero by many people. Shivaji Jayanti is often celebrated with many colorful parades and public shows that chronicle his life. There are also many speeches on his importance given by prominent government officials on this day.