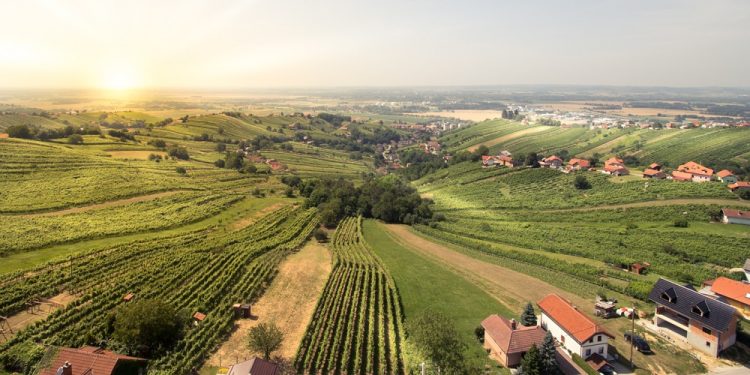 Slovenians In Prekmurje Incorporated Into The Mother Nation Day
Slovenians in Prekmurje Incorporated into the Mother Nation Day is a holiday that's observed in Slovenian annually on the 17th of August. This holiday celebrates Prekmurje being liberated and becoming part of Slovenia once again. This holiday is a public holiday but it isn't one that grants people the day off.
As such, people work as normal on this day and many businesses remain open. Prekmurje is a geographically, culturally, ethnically, and linguistically defined region in Slovenia. It was settled by a Hungarian minority and Slovenes and covers an area of 938 square kilometers with a population of approximately 78,000 people.
The History Of Slovenians In Prekmurje Incorporated Into the Mother Nation Day
Prekmurje is an area that has a long history that goes all the way back to the Stone Age. It was incorporated into the Roman Empire and has been a part of several kingdoms including the Kingdom of Odoacer, the Ostrogothic Kingdom, the Lombard Kingdom, Samo's Empire, the Frankish Empire, and the Arnulf's Kingdom of Carantania.
Near the end of the 10th century, they were conquered by the Hungarians. The area would eventually come under the control of the Habsburg Monarch and would remain so until 1918 when it was incorporated into the Hungarian Democratic Republic and briefly into the Hungarian Soviet Republic.
After the end of WWI, Prekmurje declared independence and became the Republic of Prekmurje. It would later be incorporated into the Kingdom of Serbs, Croats, and Slovenes, and was occupied by the Axis powers during WWII from 1941 to 1945.
In 1945, it was incorporated into socialist Yugoslavia. In 1991, it became a part of independent Slovenia after the dissolution of the USSR. Around 2008, Slovenians in Prekmurje Incorporated into the Mother Nation Day began to be officially observed every year.
Some Quick Facts About Prekmurje
Below are a few quick facts that we've learned about this region of Slovenia and would like to now share with everyone reading today. We think that the following facts are not only informative but are also very interesting, so we present them to all of our readers for their consideration.
Murska Sobota is the regional capital of Prekmurje and is home to approximately 11,000 residents.
Prekmurje is a wheat-growing region.
There are also several wineries in this region.
Observing Slovenians in Prekmurje Incorporated into the Mother Nation Day
During this observance, people gather in the Prekmurje Region to give words about Prekmurje's unification with Slovenia and to celebrate its history. There are also musical performances, political speeches, and other activities enjoyed on this day.