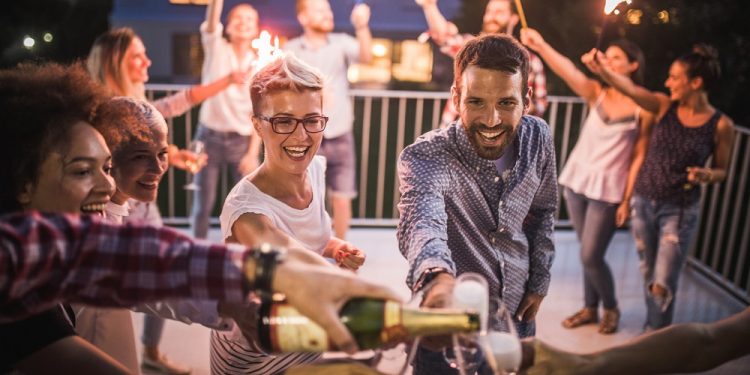 Do you want to party? If you do, then World Party Day might be the holiday that you celebrate on the 3rd of April every year. The purpose of this holiday is to encourage people to let down their hair, gather together some friends and have some fun. Throwing the perfect party isn't all that difficult.
All you need is the perfect combination of friends, games, music, and beverages and before you know it, everyone's having a good time. Of course, the perfect party also takes a bit of planning, so go ahead and start your planning well before you observe this holiday.
The History Of World Party Day
World Party Day is a holiday that can be traced back to 1996. This is when people decided that if they created a World Party Day then it would begin to spread throughout the world. They took their inspiration from the novel Flight by Vanna Bonta-a novel where a science fiction writer discovers that the story he's been writing has been manifesting itself in the real world.
They figured that if they manifested a party atmosphere that it too could manifest itself in the world spontaneously. Since then, this holiday has been observed by an increasing number of people.
Amazing Facts About Parties
We've found quite a lot of trivia about parties, so we decided to share some of them. The following nuggets of knowledge make great topics that you can spring on your guests at your next party.
In Germany, if you clink glasses during a toast and don't make eye contact while doing so, then it's 7-years of bad luck for everyone involved.
The largest toga party at a university happened in Brisbane, Australia, and featured 3,700 people.
A typical party host will send out about 40 invitations for each event.
For an average party, about 20% of the budget will be used for buying alcohol.
Ancient Greeks would place candles on moon-shaped cakes made out of honey and offer them to the goddess Artemis. This is the origin of the birthday cake.
Observing World Party Day
If you want to observe this holiday, then you know what you need to do. You need to throw or go to some kind of party with your friends and family. It can be any type of party you want it to be, just make sure that it's fun.
It can be a party that centers around trivia, a pizza party, or even a dance party. It's all up to you. While you're partying it up, just be sure to use the hashtag #WorldPartyDay on your social media timeline.