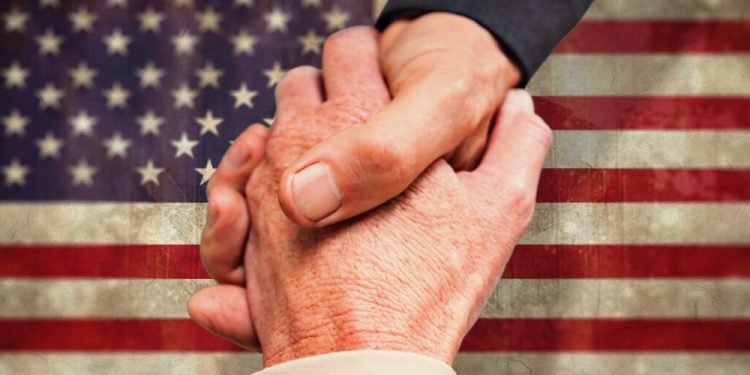 National Invest In Veterans Week
Members of the United States armed forces help protect the country's citizens from threats abroad, and they dedicate their lives to it. Therefore, it only seems fair that since they have invested so much into the country we should also invest in them when they return back to civilian life.
And thankfully, someone thought of that very facts. Running from March 1st through March 7th, National Invest in Veterans Week invests in the men and women who have so diligently dedicated their lives to this nation. It's a week to honor veterans who are either aspiring to start their own business or have already started their own business.
The History Of National Invest In Veterans Week
NFL veteran Drayton Florence and Iraq War veteran Jeff Shuford created National Invest in Veterans Week in 2019. Their purpose was to empower the public to invest more in veterans returning to the civilian population through veteran-owned business attainment, access to mental health services, and educational development.
Interesting Facts About Veterans & Entrepreneurship
To illustrate the importance of veteran-owned businesses and why more of us should be supporting them, we decided to list the following facts below. We hope the following facts are both educational and entertaining to everyone reading about National Invest in Veterans Week.
Veterans are 45% more likely to be self-employed than non-veterans.
There are currently 2.4 million veteran-owned firms in the U.S.
Veteran-owned small business firms employ almost 6 million people.
In 2019, approximately 5.7% of all businesses were owned by veterans.
Almost 80% of veteran-owned small businesses owners retired from the military with 20+ years of service.
Of the 20-million veteran business owners in the U.S., an estimated 8.4% of them have a service-related disability.
Veteran-owned small businesses generate over $120 billion in payroll per year.
The Small Business Administration (SBA) has several programs that will help veterans obtain loans.
Observing National Invest In Veterans Week
There are almost an endless number of ways in which people can observe this week. They can support veteran-owned businesses by buying from them, promoting them on social media, mentoring an aspiring entrepreneur veteran, promoting the week using the hashtag #NationalInvestInVeteransWeek, partnering with a veteran for a business venture, or hosting a workshop for veteran-owned businesses.