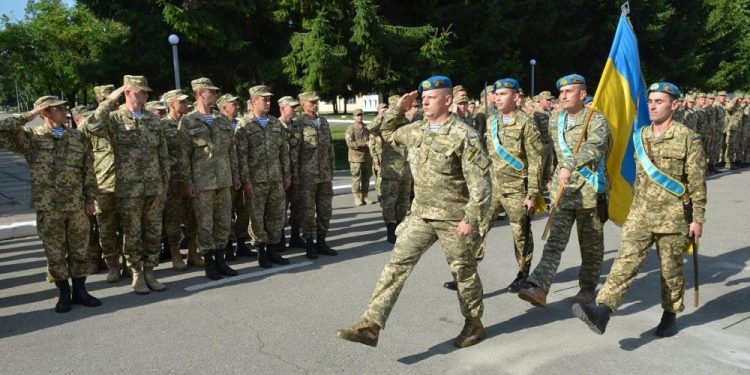 Observed annually on December 6th, Army Day is a holiday that's observed in the Ukraine. Also known as Day of the Armed Forces, this holiday celebrates the Ukrainian army-one of the strongest non-Nato armies in Europe.
As is the case with any holiday that celebrates and honors the military, this holiday is celebrated with plenty of speeches and military parades. It's a day that's been observed since the 1990s and is an official holiday on the national level in the Ukraine. This day is usually topped off with a solemn speech given by Ukraine's President, and a fireworks display.
The History Of Army Day In Ukraine
This holiday was created in 1993 by a parliamentary resolution to celebrate the soldiers. It's a holiday that's been observed ever since and is also known as Day of the Armed Forces.
Facts About Ukraine
Below are some facts about Ukraine that anyone reading about Army Day is going to find quite interesting.
The capital of Ukraine is Kiev (Kyiv).
Ukrainians wear wedding rings on their right hands instead of their left.
The national costume of Ukraine is Vyshyvanka.
The longest musical instrument in the world was created in the Ukraine. It's called a Trembita.
The Ukraine is located at the intersection of where the Scythian and Trypillian civilizations lived.
Civilizations in the Ukraine go back over 6,800 years.
Two of the most popular dishes in the Ukraine are varenyky and borsh.
McDonald's in Kiev is one of the busiest ones in the entire world.
Observing Army Day In Ukraine
This holiday is observed with the laying of wreaths on monuments dedicated to fallen soldiers of the Ukraine and by military parades. The President of the Ukraine and other government and military officials also give speeches on this day. The day also features other celebrations and traditions-including a fireworks display over some cities.