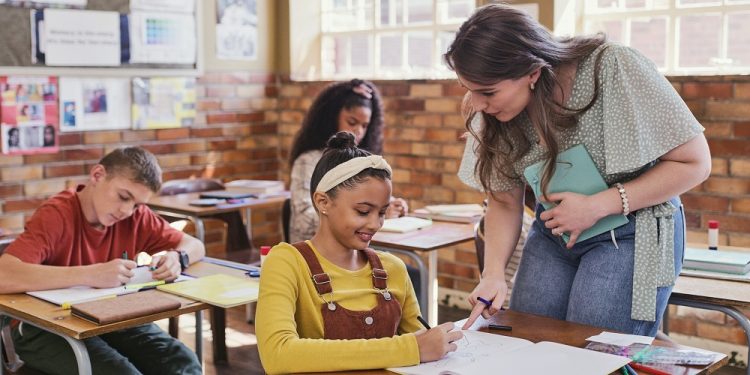 Teachers' Day is a holiday that's designed to give all teachers the recognition and the thanks that they deserve. Without teachers doing the important work of educating our children, society would not continue to advance toward the future.
This observance day is celebrated in different countries according to the customs and laws of that country. For example, in the United States National Teacher Appreciation Day is on the Tuesday during Teacher Appreciation Week.
This takes place in the first full week of May. However, in Ukraine, it's observed on the first Sunday in October, in Thailand on January 16th, and in the United Kingdom, it's celebrated on October 5th.
The History Of Teachers' Day
Teachers' Day is a holiday that's celebrated in different countries on different dates because they all have different origins. During the 19th century, local schools began to celebrate their teachers with a day of celebration.
Newly opened schools also usually developed a special day to give thanks to their teachers as well. For example, the first school that taught in the Albanian language was built on March 7, 1887, and that's why Teachers' Day in Albania is observed on March 7th.
In some areas, this holiday is used to commemorate the birth or death of an important person in the education field and that determines when it's observed. In India, the birth date of the second president Sarvepalli Radhakrishnan has been observed as Teachers' Day ever since 1962.
It wouldn't be until 1994, that UNESCO would establish a World Teachers' Day on October 5th. While some countries have aligned their Teachers' Day to coincide with this International holiday that's not always the case.
Teachers' Days Around The World
Even though we can't cover every single Teachers' Day in every single country, we can cover some of them below. If you're looking for a Teachers' Day for a particular country that's not listed below, then you should be able to find it using a simple Internet search.
Some Fun Facts About Teachers
As we did our research for this holiday, we came across some interesting facts that we thought everyone reading about Teachers' Day is probably going to want to know about. We've listed these interesting facts below and we think they're worth talking about on this holiday.
A teacher's contract day often doesn't include the time he or she spends planning lessons or grading homework.
In the U.S., most surveys suggest that teachers are one of the most important occupations that contribute to the nation's well-being.
Teachers make up to 15% less than other professions that require the same level of education.
In some metropolitan areas of the U.S., teachers are priced out of owning a home.
The average teacher works about 10 hours a day and over 50 hours a week.
Approximately 9 out of 10 teachers in the U.S., spend their own money on their students and classrooms.
Since the 1950s, the number of students in a classroom has risen almost 100%.
Minority teachers are three times more likely to work in schools with high poverty rates.
Approximately 20% of teachers in the U.S. report having second jobs outside the education field.
In 2013, the U.S. states paying the lowest public school teacher salaries were South Dakota, Mississippi, Oklahoma, North Carolina, and West Virginia.
In 2013, the U.S. states paying the highest public school teacher salaries were New York, Massachusetts, Connecticut, and California.
Most teachers have the political aspects of the education field.
Approximately a third of all teachers in the U.S. leave the job within the first three years.
Approximately 46% of all U.S. teachers leave within five years of taking a job as an educator.
Over 3 million teachers in the U.S. work at the elementary or middle school level.
There are a total of 7 million teachers in the U.S. as of 2021.
Most teachers spend the summer months either working a second job or preparing for the upcoming school year.
Teachers with 10 or fewer years of experience now make up half of the teaching force in the U.S.
Observing Teachers' Day
People can observe Teachers' Day by giving thanks to a teacher who has made a difference in their lives. It can be a teacher who educated you while you were growing up or a teacher who is currently educating your children. It's also a good day for students to show appreciation to their teachers by giving them a handwritten note or making them a card.
In some countries in the world, students and teachers both receive this day off, but that's not usually the case in the U.S. Don't forget to use the hashtag #TeachersDay to spread the word about this holiday as well.