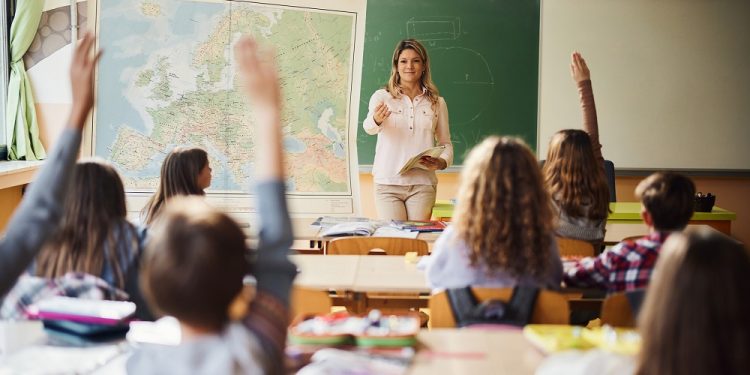 National Teacher Appreciation Day
National Teacher Appreciation Day is a holiday that falls on Tuesday during the first full week of May. This is a day on which everyone can take the time to show their favorite teacher some appreciation on a personal level or to appreciate the work of all teachers everywhere.
This is a day that helps to bring attention to the importance of teachers and their part in educating not only our children but everyone who seeks out a better education.
The History of National Teacher Appreciation Day
For over 80+ years, educational leaders and politicians debated whether a day should be established to honor the contributions of teachers, but it wouldn't be until the 1950s that this movement began to yield some concrete results.
In 1953, Eleanor Roosevelt persuaded the 81st U.S Congress to proclaim a National Teacher's Day. Unfortunately, it would take another 27 years before the day would become official, however. This happened on March 7th, 1989 when Congress declared a National Teacher Day.
Eventually, the day was moved to May and the National Parent Teacher Association managed to get the entire first week of may named Teacher Appreciation Week in 1984. The National Education Association followed the following year, and National Teacher Appreciation Day was founded on the Tuesday of the first full week of May in 1985 and every year afterward.
Facts About Teachers
We think that most people realize just how awesome teachers are, but we wanted to really drive home the point, so we created this section to give all of our readers some facts about teachers that we think that they will appreciate.
On average, teachers spend approximately 10-hours and 40-minutes a day working.
The 53+ hours that teachers put in every week include planning, preparation, grading, and other associated duties of their job.
94% of teachers surveyed welcome formalized self-evaluation to evaluate job performance.
62% of teachers surveyed report seeing an increase in behavioral problems among their students.
There are more than 3,3+ million teachers working in public schools in the U.S.
77% of all teachers are women and over 54% of women are school principals.
Most teachers have to spend some of their own money on school supplies in the U.S.
Of the teachers who had to buy school supplies for their students, on average, they spent roughly $500 a year.
How To Observe National Teacher Appreciation Day
This day can be observed by giving a teacher you know a little bit of appreciation. This appreciation can take the form of a thank-you note, writing a letter of support to a teacher, or by volunteering at your local school.
People can also show their teacher appreciation by helping them buy school supplies for their students, throwing them a special party, or just saying thanks to them when you see them in the hall.