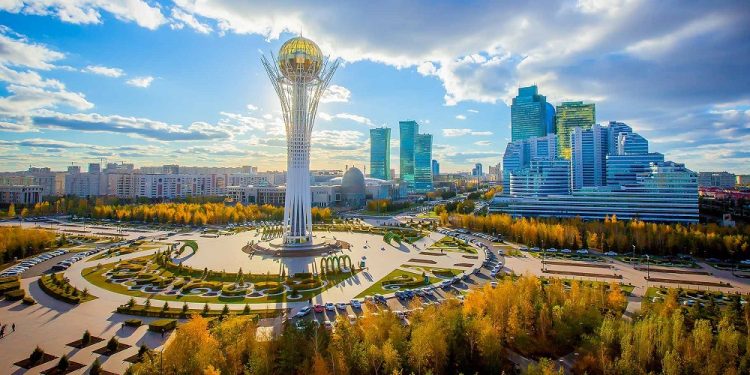 Capital City Day is a public holiday that's observed annually in Kazakhstan on the 6th of July. Also known as the Day of Nur-Sultan, this holiday commemorates the capital of the country being switched from Almaty to Astana. The capital city of Astana is now known as Nur-Sultan, after being renamed in 2019, in honor of Nursultan Nazarbayev, the country's president for over 3-decades.
Nur-Sultan is the second-largest city in Kazakhstan, despite now being the capital, and it's located in the Akmola Region of the country. This holiday is one that's observed with a lot of fanfare including concerts, parties, laser-light shows, and fireworks.
The History Of Capital City Day In Kazakhstan
At one point in time, Kazakhstan was a part of the Soviet Union and its capital city was the largest city in the country, Almaty. Then the Soviet Union collapsed and Kazakhstan decided to switch the capital from Almaty to Akmola on July 6, 1994.
Almost two years later, on May 6, 1998, Akmola would be renamed Astana, a word that means "capital city" in the Kazakh language. In 2008, the 6th of July was officially made a national holiday. When Kazakhstan's President Nursultan Nazarbayev resigned after being in office as president from April 24, 1990, to March 20, 2019, this city was renamed to Nur-Sultan.
Observing Capital City Day In Kazakhstan
In 2005, Jasta Par on Dóńgelek Square was opened to the public for the first time and this park has traditionally been used for some Capital City Day celebrations. Every year, there are also a variety of brass bands that perform at the Astana Samaly International Festival. There are also military tattoo festivals, fireworks over the Yessil River and city park, and political speeches given on this day. There are also usually laser-light shows on this day.
In 2020, many Capital City Day celebrations were set up to coincide with Nursultan Nazarbayev's 80th birthday. However, because of the COVID-19 pandemic, many of the celebrations of this holiday had to be held virtually. For those interested in spreading the word about this holiday, the hashtag #CapitalCityDayKazakhstan can be used on social media.