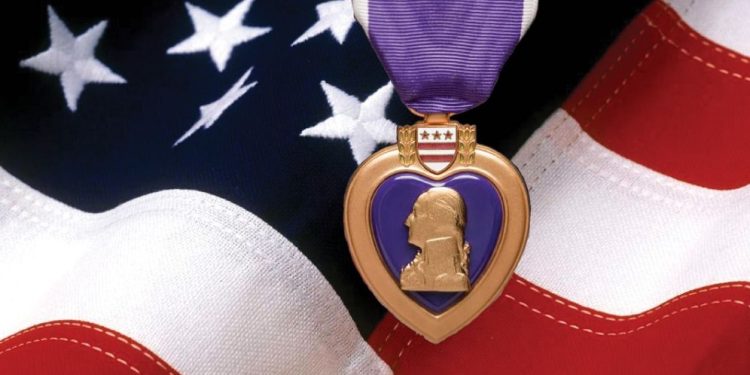 The purple heart is a military decoration given to military personnel that has been wounded or killed while serving, and Purple Heart Day is a time for Americans to remember and give thanks to all of these recipients. This holiday is observed on August 7th every year.
It's also known as National Purple Heart Day, Purple Heart Appreciation Day, and Purple Heart Recognition Day. No matter what it's called, however, one thing rings true: American patriots are going to want to observe this day.
The History of Purple Heart Day
Before we talk about the history of this holiday, we would like to spend some time talking about the history of the medal itself. The first purple heart was called the Badge of Military Merit, and it was established by Continental Army Commander George Washington on August 7th, 1782.
This medal was only awarded to three Revolutionary War soldiers in total, and all of those were handed out by Washington himself. Even though this award was never officially deactivated, its use fell out of favor with the military.
In 1927, Army Chief Of Staff General Charles Pelot Summerall told his subordinates to send a draft bill to the U.S. Congress in order to revive the Badge Of Military Merit. This measure ultimately fell through, but several interested parties continued to try having the medal reinstituted by the U.S. Army — including the board of the Fort Ticonderoga Museum, a museum that's based in Ticonderoga, New York.
In 1931, General Douglas MacArthur secretly had work reopened on the design of this medal. He involved the Washington Commission Of Fine Arts, and Elizabeth Will was named to redesign the medal. On February 22, 1932 — on the 200th anniversary of George Washington's birthday — the purple heart was reissued and has been used ever since.
This holiday is celebrated on August 7th, because that is when George Washington issued the Badge of Military Merit—the first purple heart. Since 1932, people have used this date to honor those people who have been wounded or killed while serving and have received the purple heart.
Celebrating Purple Heart Day
There are a variety of different ways that people can celebrate Purple Heart Day. They can take some time and learn more about the history of the Purple Heart, they can watch one of the many documentaries that talk about this medal, or they can go visit a military museum.
Great museums to visit on this holiday include the National WWII Museum and the National Purple Heart Hall Of Honor. People should also take the time to thank military veterans for their service to their country.
They can do this in person with veterans they personally know or they can use the hashtag #PurpleHeartDay on social media sites to virtually voice their support for those who have served.