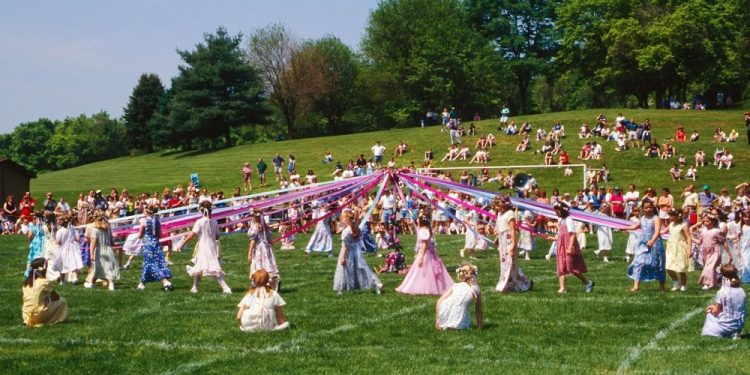 Observed as a national public holiday in England, Wales, Scotland, Northern Ireland, the Isle of Man, Jersey, and Guernsey, the Early May Bank Holiday is a day when many people have the day off and banks are closed.
It's also a day when some businesses and shops shutter their door for the day and the postal services don't deliver mail. Since this holiday is usually observed on a Monday (although it was observed on a Friday in 2020), people use the 3-day holiday to spend time with loved ones, take a short trip, or do other fun activities.
The History Of Early May Bank Holiday
Early May Bank Holiday began as a public holiday in 1979 in England, Wales, and Northern Ireland. However, in Scotland, it had already been observed and had been since the 1871 bank holiday act was passed. It's observed on the first Monday in May, but in 1995, it was moved to the second Monday of May to commemorate the 50th anniversary of victory in Europe. That was only a temporary move, however.
In 2011, it was debated by the British Parliament whether this holiday should be observed in May at all. They reasoned that perhaps it would be better to move it to October because that would space out the bank holidays more evenly, and there aren't a lot of holidays after the August Bank Holiday. That decision didn't gain much momentum and it was decided that the holiday would remain in May.
Important Facts About Bank Holidays In The UK
Since we're all on the subject of Bank Holidays in the UK, we thought that we'd take a moment out of our day to talk about it. Below are some facts that we've learned about Bank Holidays throughout our research.
Up until 1834, there were thirty-three public holidays in the United Kingdom.
Sir John Lubbock authorized the Bank Holidays Act of 1871. This act made official four public holidays.
Bank Holidays were called St. Lubbock Day for a short while.
England and Wales only have 8 public holidays. The U.S has 11 public holidays and India has 21!
The only country with fewer public holidays than England and Wales is Mexico. They have only 7 public holidays.
Observing Early May Bank Holiday
This is merely a day off for most people who take advantage of the three-day weekend it creates to spend time with family, head out into nature, or take a small holiday trip. People also take the time to use the hashtag #EarlyMayBankHoliday on social media.