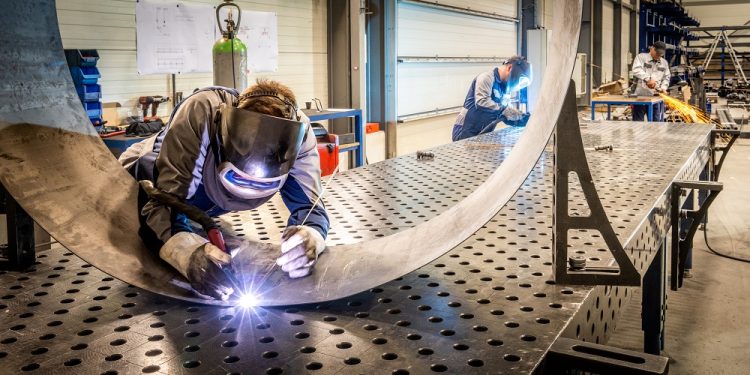 Although Labor Day is a holiday that's observed in every territory and state in Australia, it often goes by different names and is observed on different dates. For example, in the Northern Territory, it's often referred to as May Day, and in Tasmania, it's called Eight-Hours Day.
In order to fully understand this holiday, both through a historical lens as well as a cultural one, we're going to have to dig down into the proverbial meat and bones of Labour Day and find out a little bit more about the celebrations of this holiday in each Australian state and/or territory.
The History Of Labor Day In Australia
The first Labor Day celebrations in Australia took place during the mid-19th century when the labor movement began to become an important political force in the country. Workers were seeking better working conditions, higher wages, and shorter working hours, and had become tired of being abused by their employers.
As a result, on April 21st, 1856, the first strike by the Stonemasons and construction workers began. Before the strike, the average stonemason in Australia worked a 12-14 hour shift, 6 days a week. The intention of the strike was to lower that to an 8-hour workday.
The strike would prove to be successful and the 8-hour workday would become the standard for many Australian workers. Over the years, the labor movement began to demand other improvements such as safer work conditions, better pay, as well as the right to form trade unions.
The result of this work was that the Australian Labor Party was formed in 1890, and it would prove to be an important political force in Australia. It championed the rights of workers and advocated for a plethora of economic and social reforms.
Following the creation of the Australian Labor Party, the first official Labor Day was celebrated in Queensland in 1891. In 1892, New South Wales held their own Labor Day celebration. One by one, the holiday would be spread to other states and territories. That's why it's observed on different dates in different parts of Australia.
How Labor Day Is Observed In Australia By State & Territory
Although many Labor Day celebrations across Australia are similar in nature, we still thought that it would be informative to go over some of the major Labor Day dates and occurrences according to state and territory. Let's take a look at them before concluding this article.
New South Wales
In New South Wales, the first Monday of October is observed as Labor Day. It's a public holiday, which simply means that government offices and some businesses are closed for the day. It's usually celebrated with parades and marches, the majority of which can be found in Sydney. Over 50,000 people will participate in the Sydney celebration, not just for the parades, but also for the food stalls and the live music.
South Australia
In South Australia, Labor Day is also observed on the first Monday in October. As is the case in New South Wales, it's also a public holiday. Marches and parades are organized by trade unions on this date, and many of them are centered in Adelaide and other major cities.
Victoria
In Victoria, this holiday isn't observed in October but is instead observed on the second Monday of March. It's a public holiday that features many parades and marches, the majority of which are centered in Melbourne and other major cities.
The Melbourne Parade is one of the oldest Labor Day parades in the world and dates all the way back to 1856. During this event, people can expect to see marching bands, floats, and other events thrown by union members and their supporters.
Queensland
Observed on the first Monday in May in Queensland, Labor Day is a public holiday that usually features a variety of different activities in Brisbane and other cities. It's also a public holiday, so many businesses and government offices are closed. This is a popular parade in Australia, and it also features political parties, agricultural shows, and plenty of family-friendly events and food stalls.
Northern Territory
In the Northern Territory, this holiday is known as May Day because it's observed on the first Monday in May. As is the case with other Labor Day celebrations, it's a public holiday. Major celebrations take place in Darwin and other cities. There are also plenty of live music events, as well as children-friendly events.
Western Australia
Labor Day is observed in Western Australia on the first Monday in March. Also known as 8-Hour Day, this holiday is a public one and celebrations take place in Perth and other cities.
Tasmania
Observed on the second Monday in March, Labor Day is a public holiday in Tasmania. There are usually marches and parades that are held in Hobart and other cities on this day. This parade dates back to 1885, but it isn't the only event that happens on this holiday. There are also political parties and live entertainment.
And even the events that we listed are only a small overview of the activities that happen during Labor Day in Australia. Anyone and everyone looking to spread the word about these events can do so by using the hashtags #LabourDayAustralia, #LaborDayAustralia, or #8HourDay.