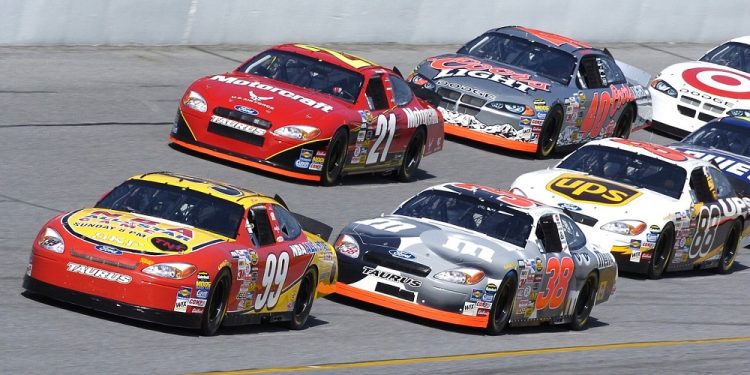 NASCAR is a racing event that's been enjoyed for over 73+ years. It was founded on the 21st of February in 1948 by William Henry Getty France. He was an amateur stock car driver and services station from Washington, D.C. He had witnessed a stock car race in Daytona, Florida in 1936 and thought it would be a good idea to have a unified series of racing competitions. It's now an extremely popular event enjoyed by millions of people. And now NASCAR has its own holiday-a holiday that's celebrated on the third Friday in May annually and is aptly named NASCAR Day.
The History Of NASCAR Day
NASCAR Day goes back to 2003 when it was created by the NASCAR Foundation to raise money for children's welfare, all while also celebrating the sport, the drivers, and the companies that support NASCAR. It was originally created as a one-off holiday, but it's been observed every single year since 2003.
Interesting Facts About NASCAR
Since we're talking about this holiday, we thought that we'd go ahead and list some of the interesting facts we've uncovered about NASCAR during the course of our research. Below are the facts that we'd like to share.
NASCAR stands for National Association of Stock Car Auto Racing.
Vehicles participating in NASCAR races can weigh no lower than 3,400 miles per hour.
Vehicles also are designed to go well over 200-MPH.
NASCAR drivers are required to strengthen their neck muscles in order to handle the 3-Gs they may experience on a turn.
NASCAR has three national series: Camping World Truck Series, XFINITY Series, and the Monster Energy Series.
There are five colored flags in a NASCAR race: green, yellow, red, white, and the black & white checkered flag.
The inaugural NASCAR stock series race was held on June 19, 1949, at Charlotte Speedway in North Carolina.
A total of 33 drivers took part in the inaugural NASCAR race. The winner was Jim Roper driving a 1947 Lincoln.
The first NASCAR race on a paved road took place at Darlington Raceway in South Carolina in 1950.
The 1979 Daytona 500 was the first NASCAR race to be shown uncut on national television in the United States.
A NASCAR driver can shed up to 10-pounds of water weight due to sweating.
NASCAR drivers don't need a driver's license to compete, but they do need to take a physical and a drug test.
NASCAR tires can weigh as much as 50-pounds each.
NASCAR vehicles can use up to 3-times more oil than a conventional road car.
Observing NASCAR Day
On this day, NASCAR holds events and raises money for the welfare of children. They do this by holding events where drivers, sponsors, and fans can come together. During this holiday people can attend meet-and-greets with drivers, participate in raffles, or attend racing events. There may also be other events that change from one year to the next. People also use the hashtag #NASCARDay on their social media posts to spread the word about this holiday.