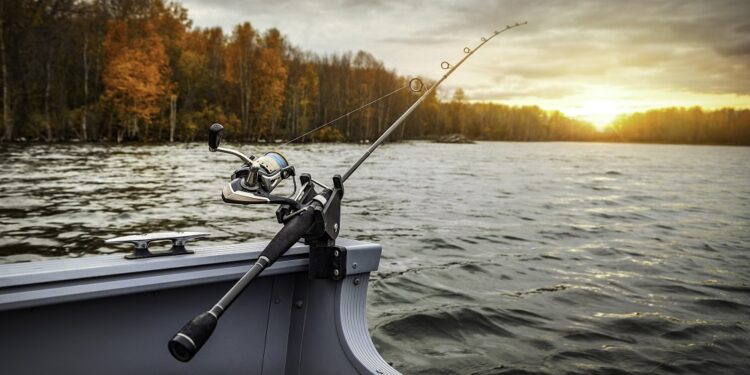 National Fishing Month is a holiday that's observed annually during the month of August. It's a holiday that encourages people to fish, regardless of whether they actually have experience fishing or not. Fishing is an activity that people of all ages can enjoy and one that's relatively relaxing.
Of course, people do need to know a little bit about fishing before they head out on the water, and in most cases, are required to have a fishing license. If people can learn the basics of fishing and obtain their license, there are places all over the U.K. and the U.S. that people can use for fishing.
This includes local, state, and national parks as well as recreation centers. And this holiday is the perfect way to take advantage of these opportunities.
The History Of National Fishing Month
Fishing has been an important activity for humans for over 40,000 years. People have fished for survival and the survival of their families throughout history. However, the concept of fishing for recreation is one that's still relatively new.
The widespread act of recreational fishing has only existed since about the 19th century when fly fishing became very popular. Fly fishing would become even more popular through the years, aided by the invention of specialized reels, synthetic baits, and fiberglass rods.
National Fishing Month hasn't been around for very long either. It was first created a few decades ago by fishing hobbyists and enthusiasts who wanted to promote the sport of fly fishing.
It began in the United Kingdom in 1994 and was established by the Angling Trades Association (ATA). In partnership with the Environment Agency. It's been held every year ever since, not just in the United Kingdom but all around the world as well.
Some Interesting Facts About Fishing
Below are some facts about fishing that people are going to want to learn about in anticipation of observing this holiday. We've gathered the following nuggets of information from various sources and feel that almost everyone observing National Fishing Month is going to find them fascinating.
Prehistoric people used stone, wood, and even bone as fishing lures.
Largemouth bass is the most popular fish fished in the U.S.
Mackerel is the most popular fish fished in the U.K.
According to superstition, it's bad luck to have bananas on a fishing boat.
Americans alone spend almost $8 billion on fishing gear each year.
Observing National Fishing Month
On this day, this holiday can be observed by learning how to fish, purchasing new fishing equipment, or planning a fishing trip. It's also a good day for people to spread the word about fishing to everyone who hasn't discovered the joys of it just yet.
This can be done by introducing someone to fishing or by spreading the word through social media using the hashtag #NationalFishingMonth.