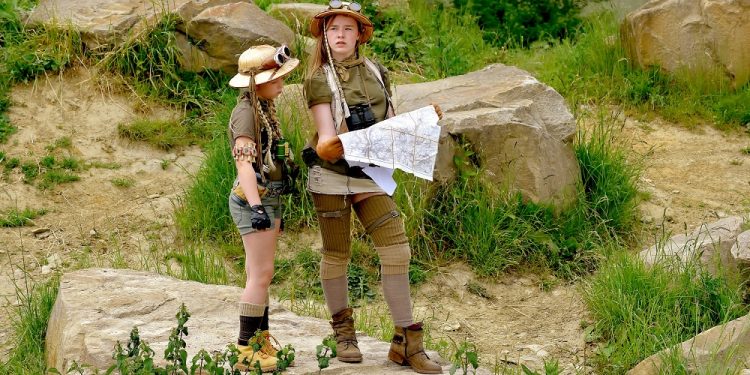 National Girl Scout Leader's Day
National Girl Scout Leaders Day is a holiday that's observed annually on April 22nd. This holiday honors the thousands of Girl Scout leaders who share their experiences and their time with the Girl Scouts that they lead. They not only help girls learn leadership, but also helps girls think outside of the proverbial box.
They also help girls learn other valuable life skills such as how to set and follow through on goals, how to manage money, and how to make decisions. Three-quarters of a million adults volunteer their time to work with Girl Scouts, and it's their work that this holiday attempts to honor.
The History Of National Girl Scout Leaders Day
This holiday was created by the Girl Scouts of the United States in 1982 as a way to recognize all of the work that their volunteers put in every day of every year. The date of April 22nd was selected because it's close to National Volunteer Week every year.
Interesting Facts About The Girl Scouts
Let's go over some of the facts we've learned about the Girl Scouts while we researched this fascinating holiday. We've included some of our favorite tidbits about this organization below.
There are approximately 2.6 million Girl Scouts around the world.
Approximately 59 million American women living today participated in the Girl Scouts.
Venus and Serena Williams were Girl Scout alums.
Girl Scouts sell approximately 200 million boxes of cookies per year.
Three out of four female U.S senators were Girl Scout alums.
The most popular type of Girl Scout cookies is Thin Mint cookies.
Observing National Girl Scout Leaders Day
This holiday can be observed by taking a few moments to than a Girl Scout volunteer who dedicates their time and energy to leading Girl Scouts. This holiday can also be observed by spreading the word about it to people who might not be familiar with it. This can be done by using the hashtag #NationalGirlScoutLeadersDay on social media.