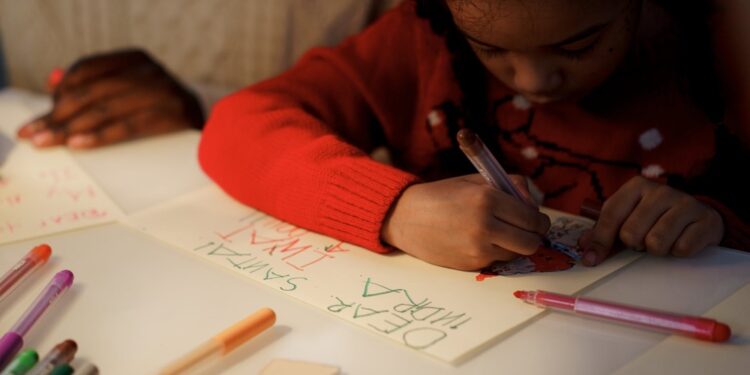 Dear Santa Letter Week is observed during the second week of November and encourages children of all ages to write letters to jolly old St. Nick so that they arrive just in time for Christmas. After all, Santa needs a little bit of extra time to get all of those presents out to the estimated half a billion Christian children that are under the age of 14.
That means that Santa Claus needs to deliver gifts to about 365,000 children a minute, so everyone better have their letters turned in so that he's well prepared for all of the work ahead of him.
The History Of Santa Claus
In order to talk about Santa as we know him today, we first have to go back to the historical figure upon which he's based. Santa Claus is based on Saint Nicholas—a monk who is believed to have been born in 280 A.D in Patara in what is now Turkey.
He was known for his kindness and generosity, which inspired the many legends about it. One of the most famous stories about him is that he saved three poor sisters from being sold into prostitution by their father by providing the dowry they needed so they could be married.
Eventually, Saint Nicholas would become known as the protector of sailors and children. He was given December 6th as his feast day and it was customary for people to get married on this day because it was supposed to be lucky. He became especially popular in Holland, even after the Protestant Reformation caused a decrease in the veneration of many Christian saints.
During the 18th century, Dutch families in New York began celebrating the anniversary of the saint's death. The image of Saint Nicholas began to become associated with Christmas because his feast day is observed during the month of December.
Then in 1822, Episcopal minister Clement Clarke Moore wrote a Christmas poem for his daughters entitled "An Account of a Visit from St. Nicholas." This poem, also known as "Twas the Night Before Christmas" became extremely popular and launched the myth of Santa Claus.
Observing Dear Santa Letter Week
This week can be observed by parents having their children write a letter to Santa and then mail it for them. People can also spread the news about this week online using the hashtag #DearSantaLetterWeek.