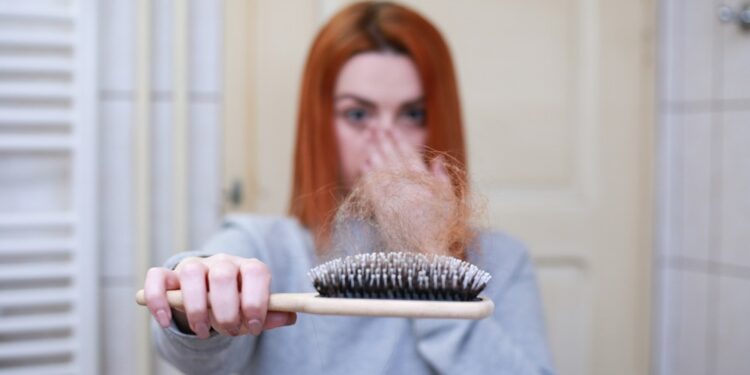 National Hair Loss Awareness Month
August is National Hair Loss Awareness Month is designed to raise people's awareness about hair loss and the conditions that can cause it. Currently, hair loss affects over 80 million Americans. This makes it a very common condition. So common, in fact, that 66% of American men will experience hair loss of some form by the time they're 35 years old.
And hair loss just doesn't affect men. According to recent studies, approximately 40% of people suffering from hair loss are women. Although family history can play a role in hair loss, genetics is not always the cause of it.
People can suffer hair loss due to stress, disease, diet, medications, and for other reasons. That's why we encourage everyone to observe this month and be proactive about their hair health.
The History Of National Hair Loss Awareness Month
Unfortunately, we're unable to uncover the history behind this month. We did a complete Internet search and couldn't find when this month was invented or who invented it. As far as we can tell, it began sometime around the end of the 20th century and the beginning of the 21st century. We'll continue to try to find the origins of this month.
Some Quick Facts About Hair Loss
Although we recommend everyone who is suffering from hair loss seek professional medical advice to help them deal with their condition, we do feel that we can list some facts that will give our readers some basic information that can help them begin their search. We think that many people will find the following facts quite useful, so let's take a look at them.
Male Pattern Baldness can be inherited and usually occurs later in a man's life.
Some men may experience Male Pattern Baldness at an earlier age, however.
The average person has over 100,000 hairs on their head.
The average person loses about 50 to 100 hairs naturally per day.
Traction alopecia is caused by over-styling or pulling back the hair too tightly.
Using hair dye can have a harmful effect on the hair when done regularly.
Observing National Hair Loss Awareness Month
For anyone who has hair loss, this is the month to continue to search for a solution. This may mean seeking medical help if they have a medical condition or are taking medication that is causing hair loss. People can also use the hashtag #HairlLossAwarenessMonth on social media.