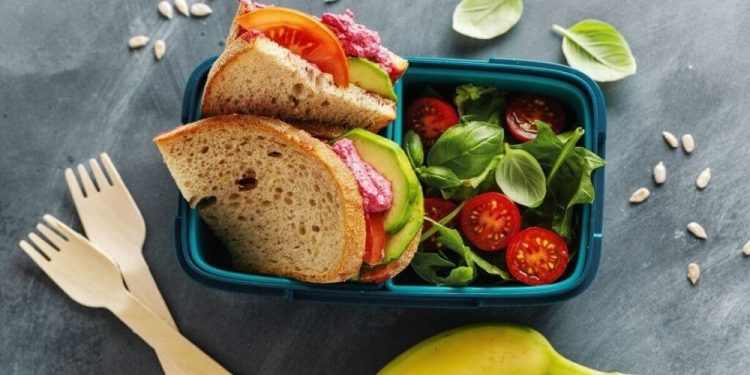 National Pack Your Lunch Day
According to several different studies, Americans spend approximately $50+ a week on lunch. That averages out to about $2,600+ that could've been spent on something else. Now let's contrast the price of eating out with the price of making your own lunch and taking it to work. That same study says that people would only spend about $20 a week on lunch if they prepared it at home. It seems like people would be better off by just taking their own lunch every day. And it's for this reason why we think most people should celebrate National Pack Your Lunch Day on March 10th and at least give the idea of packing your own lunch the thought it deserves.
Amazing Facts About Lunch
Okay, perhaps we're hyping this section up a little bit and we shouldn't say that we have amazing facts about lunch. However, we will go ahead and say that we have some interesting facts about lunch that some people who are celebrating National Pack Your Lunch Day might be interested in reading. Let's take a look at these facts below.
The word lunch comes from the formal English word "Luncheon."
"Luncheon" is taken from the Anglo-Saxon word "nuncheon." This word means noon-drink.
The word luncheon has been used since the 16th century to describe a meal eaten between two bigger meals.
Luncheon was also used during the 16th century to refer to bread and cheese eaten in the middle of the day.
The Industrial Revolution helped to shape the modern concept of lunch. Factory workers working extended hours would need a meal to sustain them before concluding their shift.
Sandwiches are some of the more popular lunch menu items in the U.S. Burgers and burritos come in at second and third.
In the U.K, pub lunches can include either a sandwich and a pickle (known as a ploughman's lunch) or fish and chips.
In Denmark, lunch is usually a light meal that contains rye bread, and toppings such as herring, liver pate, and cheese.
During the 18th century, English-speaking countries used the word dinner instead of lunch.
In some parts of the world, dinner is still used instead of lunch.
Traditional farming communities will traditionally have their noon-time meal as their largest meal of the day.
In Israel, it's often customary to eat lunch between 2 and 4 p.m. This meal is usually the largest of the day.
Observing National Pack Your Lunch Day
National Pack Your Lunch Day is a holiday that encourages everyone to pack up their favorite lunch and take it with them to work or school. Why spend extra money eating out when you can save yourself some dough and just pack a lunch? And by packing your lunch, you are ensuring that you're eating something nutritious every day as well. While you're brown-bagging it, just be sure to use the hashtag #NationalPackYourLunchDay on your social media accounts to spread the word about this holiday.