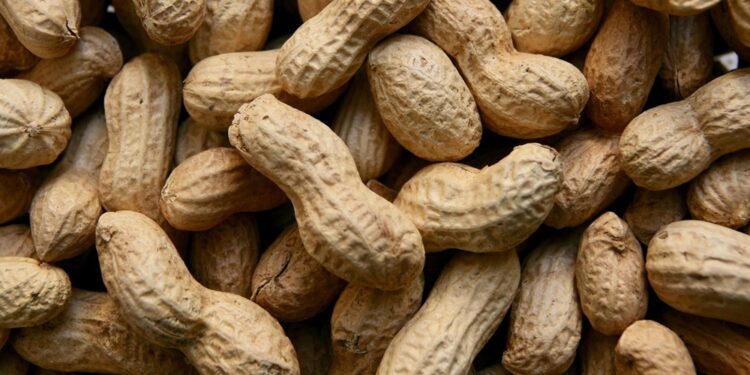 March is National Peanut Month and it's time for everyone to turn their attention to this popular legume for the next 31-days. According to food scientists, peanuts are the 13th most important food crop in the world, the 18th most valuable world crop, and the 4th most important source of edible oil in the world.
That's because they're an important source of protein and are full of B-vitamins and fat. Also known as the good, monkey nut, or groundnut, over 200,000 tons of them are exported by the U.S each and every year. Its popularity is the main reason why this month was first created and why it continues to be a month that people all over the U.S and the world can enjoy.
The History Of National Peanut Month
National Peanut Month originally started out as National Peanut Week. This week was created in 1941 to promote peanut exports and to encourage more people to eat peanuts. And judging from the worldwide consumption of peanuts, it seems that the campaign worked. As the week became more popular each year, it was eventually turned into a month-long celebration in 1974.
Some Nutty Facts About Peanuts
Let's go over some fun facts about peanuts that we picked up while we researched National Peanut Month. We think that the following facts are perfect for anyone who loves this legume.
Peanuts are also known as "Goobers," a name that came from the Congolese word "Nguba."
Peanuts are full of magnesium, phosphorus, manganese, and dietary vitamins.
Peanut allergies plummet in areas where peanuts are more popular.
Over 50% of the best-selling candy bars in the United States contain peanuts.
An acre of peanuts can make over 30,000 peanut butter sandwiches.
It's been estimated that the average American eats over 6-pounds of peanuts and peanut products per year.
Peanut products can be used in an emergency situation to treat malnutrition.
Observing National Peanut Month
National Peanut Month can be observed by enjoying peanuts all throughout the month. Now, that doesn't mean that you have to just eat peanuts or peanut butter during this month. Peanuts can be used in other ways as well.
It can also mean frying in peanut oil, making Asian dishes using peanut sauces, or using peanuts to coat Butterscotch Blondie Bars. Peanuts are also good in salads. No matter how you enjoy it, however, just be sure to use the hashtag #NationalPeanutMonth to let us all know how you incorporated peanuts into your daily meal plan.