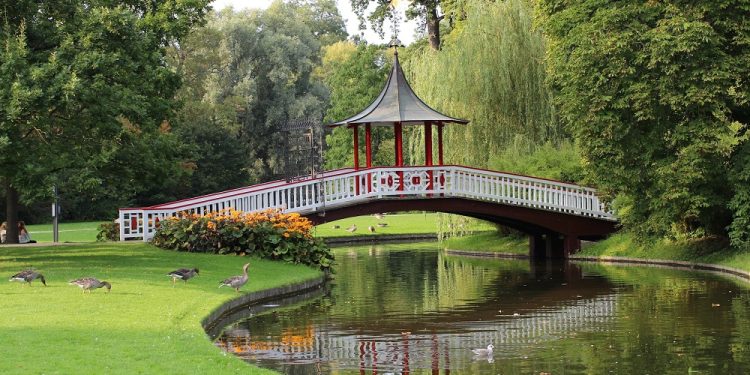 National Public Gardens Day
National Public Garden Day is a holiday that's observed annually on the second Friday of May. It's a day that celebrates public gardens and encourages people to get out and enjoy them. What exactly is considered a public garden? Well, according to The American Public Gardens Association (AMPGA), a public garden is an institution that maintains a collection of plants for the public's education and enjoyment.
These include botanical gardens, zoological gardens, sculpture gardens, college and university campuses, natural areas, urban greening organizations, parks maintained by every level of government, sculpture gardens, and even some cemeteries. They're public spaces where people can commune with nature, learn more about plants, or learn more about history.
The History Of National Public Gardens Day
This holiday grew out of National Public Gardens Week — a celebration of public gardens that was launched by the American Public Gardens Association in 2009. The purpose of this holiday was to increase the public's awareness about the importance of public gardens to education, the preservation of green spaces, and plant and water conservation.
Now, organizations all across the U.S. celebrate this holiday including research facilities, botanical gardens, zoos, arboreta, and display gardens.
Facts About Public Gardens
We're not going to let the opportunity of passing on some great trivia about America's public gardens that we learned during our research for this holiday. We did quite a bit of research for this holiday and found out some facts that everyone can appreciate. Let's check them out and see what we can learn, shall we?
One of the oldest botanical gardens in the U.S. is the Missouri Botanical Garden. It was founded in 1859 by Henry Shaw.
The Missouri Botanical Garden is close to another historic park: Tower Grove Park. This park was opened in 1872 and is the largest and best-preserved 19th Gardenesque city park in the U.S.
Other historic botanical gardens include the U.S. Botanic Garden (opened in 1850), and the Magnolia Plantation & Gardens (opened in 1870).
Middleton Place, a Charleston rice plantation from the 18th century, is home to one of the oldest landscaped gardens in the U.S.
Observing National Public Gardens Day
This is a holiday that's easy enough for most people to observe and it's also a holiday that's deeply gratifying. Public gardens all over the world need our support and the best support we can provide them is by showing up. This is also a good idea for people to spread the news about this holiday using the hashtag #NationalPublicGardensDay online.