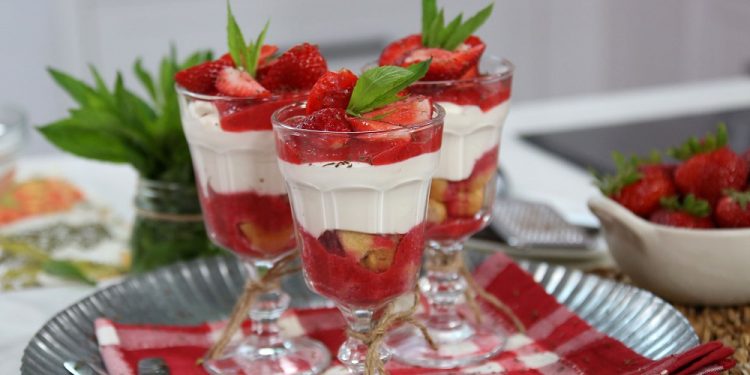 National Strawberry Parfait Day
National Strawberry Parfait Day is a holiday that falls on the 25th of June every year and arrives just in time to coincide with the strawberry harvest in many parts of the U.S. It's a great day to enjoy a strawberry parfait-a dessert that comes in two different forms: the traditional French parfait and the American parfait. Just make sure that you garnish your creation with some fresh, sliced strawberries. After all, they're available. Enjoy the type that you prefer and let's all raise a cup or glass to the strawberry parfait, a dish that's the perfect accompaniment for any and all summer plans.
Sweet Facts About Parfaits
We love parfaits in all of their forms, regardless of whether they're American, French, or Japanese parfaits. We also enjoy them in all of their many flavors-from strawberry to coconut to even the citrus-based parfaits. And we love parfait facts and to prove that last point, we've listed some of the facts we've learned about parfait below.
The word "parfait" means "perfect" in French.
Traditionally, parfaits were served on decorative plates.
American parfaits layer yogurt (or ice cream) with flavored gelatin that's served in a tall glass.
National Parfait Day falls on November 25th.
Observing National Strawberry Parfait Day
If you're going to enjoy this holiday, you are first going to have to assemble some ingredients. If you're making an American strawberry parfait, then you're going to need some strawberries, some yogurt, and possibly some other nuts. If you're enjoying a French strawberry parfait, then you're going to need cream,  crème fraîche, strawberries, and a few other ingredients. While you're enjoying your strawberry parfait, please take the time to spread a photo of it online using the hashtag #NationalStrawberryParfaitDay. We all want to see what you've crafted.