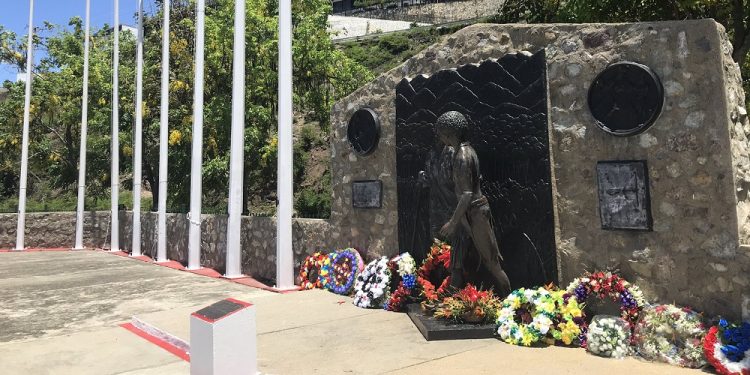 National Remembrance Day is a public holiday that's observed annually on July 23rd in Papua New Guinea (PNG). This day commemorates all of the citizens of Papua New Guinea who have dedicated themselves to the country and died during military service.
This holiday is celebrated at official venues all across the country including venues such as Remembrance Park at Port Moresby, Alotau Memorial at Milne Bay, Bitapaka Memorial in East New Britain, and at Kalibobo Coastwatchers Memorial in Madang. Since it's a public holiday, it's a day off for the general population with many businesses, non-essential government offices and banks closed.
The History Of National Remembrance Day In Papua New Guinea
Despite the colonization of Papua New Guinea by the Germans, Dutch, and the British, many of the islanders remained isolated from contact with these colonists due to the geographic isolation and ruggedness of the island. In 1942, the Japanese were able to end this isolationism when they arrived in New Guinea during World War II. Even so, the Japanese mainly occupied the northern part of the island due to the rough terrain.
In July of 1942,m the Japanese attacked Port Moresby, which they intended to use as a stage for its invasion of Australia. On July 23rd, the PNG infantry battalion supported Allied troops as they attacked Japanese troops at Awala in Kokoda. This was the first time that PNG soldiers engaged in combat on native soil. This is why this date is so important and is now considered an important holiday in Paua New Guinea.
Observing National Remembrance Day In Papua New Guinea
As we mentioned in our introductory statement to this holiday, official celebrations take place at a variety of venues all across the country. The main services are at Port Moresby at Ela Beach Remembrance Park, but there are services held at the other locations as well. The Prime Minister and the Governor-General are present at the main event to make an official address and then to attend the dedication service.