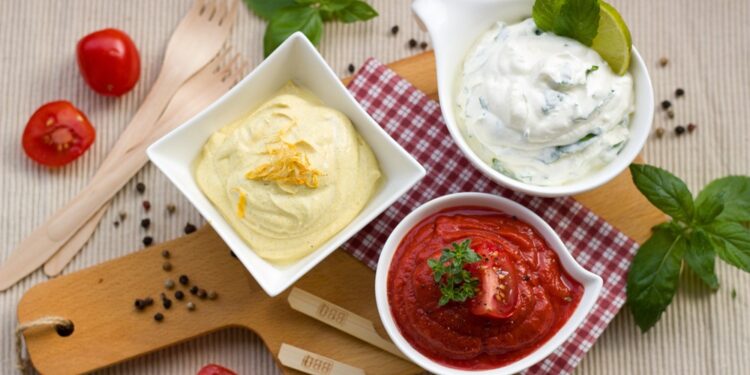 It doesn't matter who you are, where you live, or how picky of an eater you are, there's bound to be at least one type of sauce that you couldn't live without, and even more likely several different sauces that tickle your fancy. That's nothing to be ashamed about though, you're only human.
Various sauces have been used all throughout history to take dishes to the next level and that will probably continue to be the case into the foreseeable future. That's why there are about a million different sauces available on the market nowadays and why March is known as National Sauce Month. This is the perfect month to try a sauce you haven't tried before or to whip up a new sauce in the comfort of your kitchen.
Some Fun Facts About Sauce
Okay, we couldn't find the history of this month but we did find a ton of different facts about the sauce that we think are quite entertaining. We've decided to share some of these facts below for everyone's enjoyment. Just consider the following facts to be the sauce of National Sauce Month. Let's dig in!
A sauce is a cream, liquid, or semi-solid food that is served on or used in other foods.
Sauce is a French word that comes from the Latin word "Salsa." Salsa is Latin for salted.
The most commonly used base for many sauces is butter; an ingredient that can be used on veggies, fish, poultry, or meat.
Vegetable oil also forms a common base for many sauces.
Tomato sauces are extremely popular for pour-over pasta dishes.
One of the oldest sauces in UK cooking is the bread sauce. This sauce was developed during the Middle Ages.
Bread sauce is made with breadcrumbs, spices, and milk. It's a traditional sauce used for Christmas dinners in Great Britain.
In Chinese cuisine, there are almost too many sauces to list. Some of the more common ones include soy sauce, chili sauce, oyster sauce, and hoisin sauce.
Commercial sauces include ketchup and Worcestershire sauce.
St.Louis BBQ sauce has a slightly tart and slightly sweet flavor. It was invented by Louis Maul in 1926.
Observing National Sauce Month
Anyone wishing to get a little saucy is going to want to take the time to celebrate this month. It's a good time to introduce your friends and family members to the sauces you enjoy or to try out a sauce you've never tried before. Just make sure that you spread the news of your favorite sauces online using the hashtag #NationalSauceMonth. We all want to see what you got cooking.