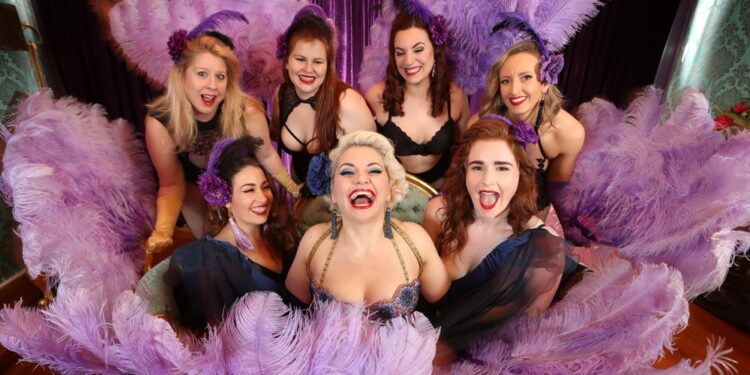 Burlesque is a dramatic or musical work that's designed to instill laughter and enjoyment in people by caricaturing the spirit or the manner of serious works. It's very similar to cabaret and it reached the height of its popularity at the end of the 19th and the beginning of the 20th centuries.
It can be satirical, and irrelevant, raunchy and glamorous, raunchy and entertaining. For the people who perform burlesque, it can be a way for them to escape the doldrums of their day-to-day life, or to show a side of themselves that they don't ordinarily get to show. This is a day for people to learn more about burlesque and the entertainment that can be derived from watching one of these shows.
The History Of World Burlesque Day
This holiday was created by a showgirl, author, and mental-health ambassador known as Sapphira. She created this holiday in 2022 to bring people together in the enjoyment of this art form. She originally began as a showgirl in 2004 and is now a big advocate for this show form. In fact, she's even said that it has helped her overcome some of the mental health challenges she was facing and helped her gain more confidence in her life.
Some Quick Facts About Burlesque
Below are some quick facts about burlesque that we feel everyone should know about. We've provided the following data points for everyone's enjoyment so that they can approach this holiday with a little bit of knowledge.
Burlesque has its own lingo.
The word "Burlesque" comes from the Italian word that means "Burlesco." This word means "mockery."
There are different types of burlesque, including cabaret, traditional burlesque, and striptease.
Observing World Burlesque Day
This day can be observed by anyone and everyone interested in burlesque. People can research the history of burlesque, and can even watch live tutorials of it on the Internet. Burlesque is a rich and storied art form that anyone can learn, or at the very least, appreciate. Everyone observing this holiday can take the time to show their love of it by using the hashtag #WorldBurlesqueDay on social media.