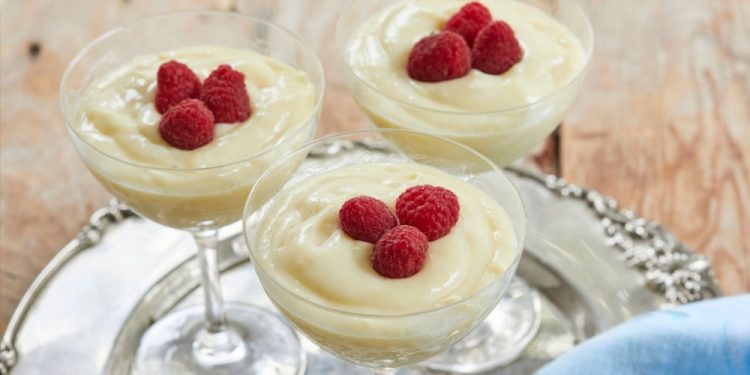 National Vanilla Pudding Day
Vanilla pudding is a dessert that's been around since the 19th century and is a pudding that millions of people all over the world love. And boxed vanilla pudding is one of the ingredients that everyone should keep in their cupboard because it can be used for so many different recipes. If you're as much of a fan of vanilla pudding as we are, then you might want to consider celebrating National Vanilla Pudding Day on the 22nd of May. Let us all take a few moments on that day and enjoy this simple but delicious food. 
The History Of Vanilla Pudding
Unfortunately, we were unable to discover the roots of National Vanilla Pudding Day, but we were able to uncover the history of vanilla pudding. This dessert can trace its roots back to a pudding that was popular during the Middle Ages that was made from rice and almonds. Although there wasn't vanilla at the time, this pudding had a consistency that was very much like the vanilla puddings that would later be made.
The earliest that vanilla pudding could've been made was the end of the 15th century. This is when vanilla was brought back from the New World. However, since this vanilla was extremely expensive at the time, it probably would've been another hundred years before people began to make vanilla puddings regularly. The vanilla pudding that would've been made at that time, however, wouldn't resemble modern vanilla puddings but were probably more like Medieval puddings. 
It wouldn't be until 1682 that Denis Papin would create powdered gelatin and it wouldn't be until just before the American Civil War that people would use these powdered gelatin products to make desserts. What really revolutionized vanilla puddings, however, was the invention of instant puddings by Jell-O during the 1930s. In 1936, Jell-O introduced chocolate instant pudding that was made with milk. It became almost instantly popular, so the company also added other flavors to their pudding lineup including rice, flan, tapioca, coconut, pistachio, egg custard, butterscotch, and of course, vanilla pudding. 
Observing National Vanilla Pudding Day
National Vanilla Pudding Day is a holiday that doesn't require a lot of commitment. All a person has to do is to incorporate vanilla pudding into their diet for the day. While many people will probably avoid just making themselves a bowl of vanilla pudding from a box for dessert, at least not without adding something to it, vanilla pudding can be used for a variety of different recipes. 
You can either make your own vanilla pudding or make something with boxed vanilla pudding. Boxed vanilla pudding is extremely versatile and can be used to make such dishes as  Cherry Almond Mousse Pie, Banana Split Icebox Cake,  Budapest Rolls, Root Beer Float Pie, Eggnog Ladyfinger Cake, Fruit Salad, or No-Cook Coconut Pie. And while you're enjoying any of these homemade delights, be sure to use the hashtag #NationalVanillaPuddingDay on your social media accounts.