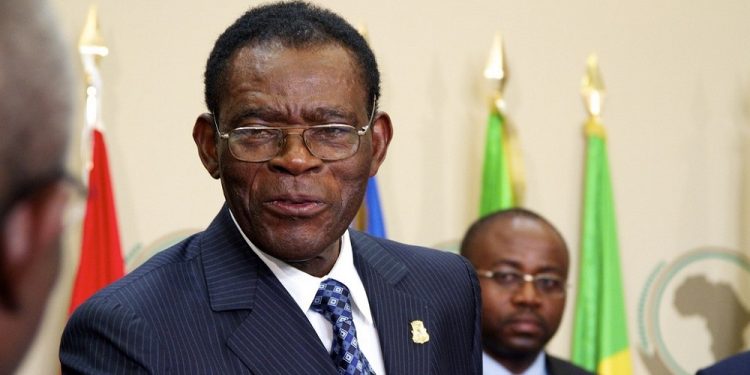 President's Day in Equatorial Guinea
Observed annually in Equatorial Guinea, President's Day is a day that commemorates and celebrates the birthday of Teodoro Obiang — the sitting president of the country. President Obiang has been in power for over 4-decades, despite numerous attempts to topple him.
That makes him not only the longest-serving president of Equatorial Guinea but the longest-serving president in Africa and the rest of the world.
This is a day off for the general population and a day when schools, government offices, and most businesses are closed. It's also a day when people spend time with their families and or attend one of the public events that are held.
The History Of President's Day In Equatorial Guinea
President Obiang was born during WWII as Teodoro Obiang Nguema Mbasogo to an Esangui ethnic clan in the town of Acoacan in Spanish Guinea. He would complete his first studies at Cardinal Cisneros School Group in Ebebiuin and at La Salle Center in Bata. After earning his degree in labor administration, he would join the Colonial Guard and attended General Military Academy in Zaragoza, Spain.
Obiang would attain the rank of lieutenant after his uncle was elected the country's first president. When his uncle began murdering several members of the family they shared, Obiang and others in his inner circle feared that Macias had gone insane. On August 3, 1979, Obiang would overthrow his uncle during a coup d'etat and become president of Equatorial Guinea.
Interesting Facts About Equatorial Guinea
Equatorial Guinea is a fascinating Central African country that deserves a little more attention than it normally receives. That's why we've decided to list some of the facts about this country that we think will inform everyone reading about President's Day here today. Let's go take a look at them, shall we?
Equatorial Guinea is the smallest African country to become a member of the United Nations.
Less than a million people are living in this country.
Since this country is the largest oil producer in Africa, it's the richest country in Africa.
The vast majority of people living in Equatorial Guinea are living in poverty.
Approximately 20% of its children die before reaching the age of 5.
Observing President's Day In Equatorial Guinea
This holiday is observed with parades, festivals, and other celebrations. There are not only official public celebrations but there are also celebrations that may vary from one ethnic group to another.
People also take the time to enjoy the day off and enjoy traditional foods such as yam, cassava, malanga, snails, groundnuts, plantains, and sweet potatoes. Word of this holiday can be spread across the Internet using the hashtag #PresidentsDayEquatorialGuinea.