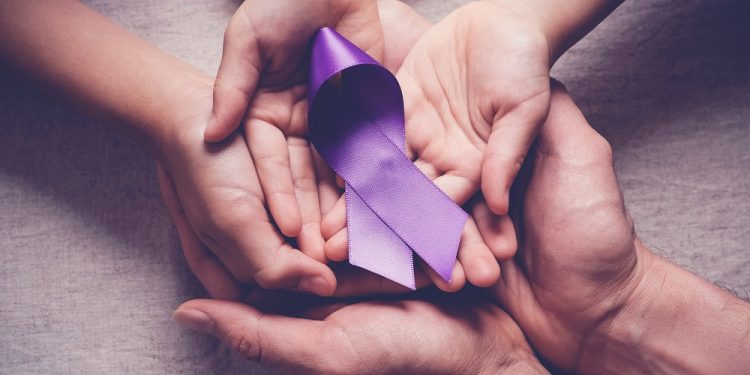 Celebrated annually on March 26th, Purple Day is a day that is dedicated to bringing awareness to the world about epilepsy. From its humble beginnings in 2008, Purple Day began as a grassroots effort and is now celebrated all over the planet, on every single continent – even Antarctica.  Today, it is celebrated by everyone from the guy next door to major celebrities and is celebrated simply by wearing the color purple.
History of Purple Day
The idea of Purple Day was initially conceived by Cassidy Megan of Nova Scotia, Canada in 2008. As a person who struggled with epilepsy, she wanted to get people talking about it to not only let those who struggle with it know they aren't alone but to help dispel some of the myths surrounding epilepsy. Later that year, The Epilepsy Association of Nova Scotia decided to help promote her idea of a day for epilepsy, therefore, Purple Day was born.
A year later, in 2009, the idea was picked up by the Anita Kaufmann Foundation and in a joint effort with The Epilepsy Association of Nova Scotia, launched Purple Day on the international stage. This led many other organizations – such as schools, businesses, and other agencies – to also celebrate the holiday.
Facts About Epilepsy
All around the world, there are now 50 million people living with epilepsy
Over 2 million Americans and 300,000 Canadians have epilepsy
It is estimated that 1% of the world's population struggles with epilepsy
Epilepsy is a psychological disorder – not a disease.
Common triggers for epilepsy seizures include lack of sleep, street drugs, stress, flickering screens, hormonal changes, missed meals, inadequate anti-seizure medication levels, emotional stress, illness, other medications, and fever. There may also be other trigger mechanisms which may not be known at the moment.
Purple Day Customs & Traditions
Purple Day can be celebrated in a number of different ways. One way is to wear purple and let people know why you are wearing purple. Other ways include attending events that happen all over the world on this day, using the social media tags #purpleday, donating your Facebook status to the day, asking your local politicians to wear purple on this day and asking local businesses to get involved.
However, one of the most important ways to get involved with Purple Day is by making a donation to your local epilepsy organization. These agencies are not only working hard to find solutions to epilepsy but to also improve the lives of those who suffer with it.