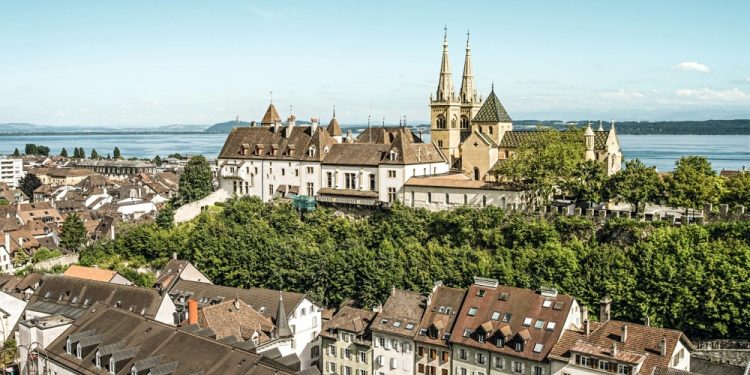 Republic Day in Switzerland (Neuchatel)
Observed annually in the canton of Neuchatel in Switzerland on the 1st day of March, Republic Day is a holiday that marks the date in the mid-19th century when the canton became a republic in the Swiss Confederation.
It's one of only two holidays that are celebrated exclusively in the canton, with the other one being Jeûne Genevois which is observed in Geneva after the first Sunday in September. Republic Day is a public holiday, and as such, many people in the canton have a day off, with schools and many businesses also being closed for the day.
The History Of Republic Day In Neuchatel, Switzerland
Located in the western part of Switzerland, Neuchatel is a French-speaking canton that first emerged as a single region during the Middle Ages. It adopted Protestantism, which would cause it to become a principality within Prussia instead of one inside Catholic-majority France.
In 1806, Napoleon Bonapart deposed King Frederick William III of Prussia as the prince of Neuchatel but was restored a few years later in 1814. In 1815, The Congress of Vienna agreed to let Geneva, Valais, and Neuchatel join the Swiss Confederation.
That made Neuchatel the only monarchy to have joined the Swiss cantons. On March 1st, 1848, Neuchatel would declare itself to be a republic. This happened the same year that the Swiss Confederation officially became the Swiss Federation.
Facts About Neuchatel
Let's take a few moments out of the discussion of Republic Day by talking about Neuchatel. We have found the following facts about the capital of the Neuchatel canton online and would like to share this information with anyone willing to read about it.
Neuchatel is located on the shoreline of Lake Neuchatel.
It has a population of 33,455 people.
Although Neuchatel has been historically Protestant, immigration has now made Catholicism the majority religion of the population.
This city has a population density of 4,800 people per square mile.
This city is the center of the watch industry.
The name of this city comes from the Medival toponym that's taken from the Old French word "Neu" (which means "New") and Chatel (which means "Castle").
This city is named after 10th-century Neuchatel Castle.
Observing Republic Day In Neuchatel, Switzerland
This day is observed with cultural events such as fairs, public markets, and other activities. It's also a day off for the general public and a day for people to spend time with their friends and family. Anyone wishing to spread the word about this day can do so by using the hashtag #RepublicDayNeuchatel on social media.