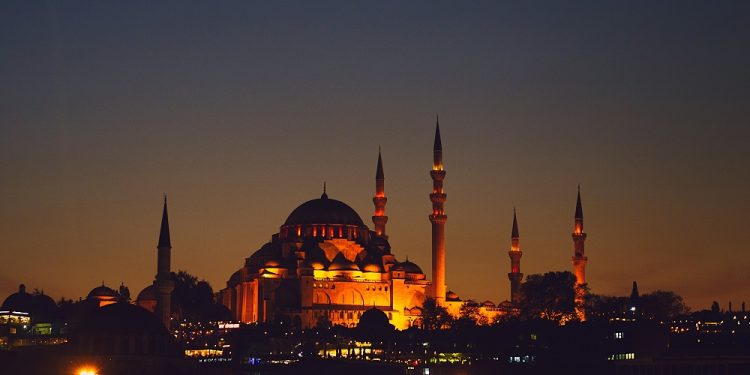 Sacrifice Feast Eve is a holiday that's observed in Turkey before the four-day celebration of Eid al-Adha, an Islamic holiday that commemorates the prophet Ibrahim's willingness to sacrifice his son for God. This day occurs approximately 70 days after Ramadan and begins on the tenth of the twelfth month on the Islamic lunar calendar after sunset.
It's a day when the faithful prepare their homes for the Sacrifice Feast and any potential guests that may be staying with them during the celebration. It's also a day when the head of the household chooses a sacrificial animal that will be used during the ceremony.
The History Of Sacrifice Feast Eve In Turkey
This holiday is tied to the holiday of Eid al-Adha, one of the oldest Islamic holidays in the world. That holiday celebrates the prophet Ibrahim's (Abraham) willingness to sacrifice his son on orders from god. When Ibrahim was about to sacrifice his son, God had him sacrifice a ram instead.
This holiday's been celebrated through the millennia due to this faith and willingness to conform to God's will. And Sacrifice Feast Eve has historically been a day for people to prepare themselves mentally, spiritually, and physically for Eid al-Adha. This is especially true in Turkey, where many elements of this holiday rival the importance of the Sacrifice Feast itself.
Observing Sacrifice Feast Eve In Turkey
The main purpose of this holiday is for the faithful to prepare themselves for Kurban Bayrami (Eff n    id al-Adha). As a result, people will use this day to go shopping, clean their homes, and perform other preparatory activities.
It's a day when people choose their sacrificial animal for Eid al-Adha, which can include animals such as goats, cows, or sheep — according to what's locally available at the time and what the family can afford. Some families will make an animal sacrifice for Eid al-Adha and perform one on this day to honor dead relatives.
On this day, most tourist attractions in Turkey are closed for half the day. It's also a day when many companies, banks, schools, and government offices are either closed or close early in anticipation of the festival. And finally, this is a day when many people go to the mosque for special morning prayers in anticipation of the day's preparations. Because many people are traveling from one location to another for this holiday, it's also quite likely that traffic is heavy on this day.