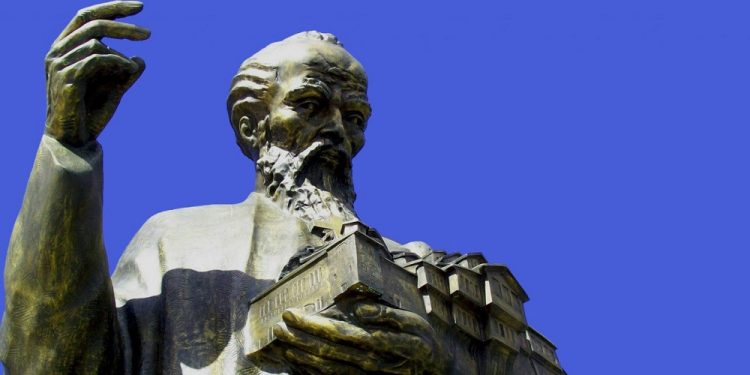 Saint Kliment Ohridski's Day
Saint Kliment Ohridski's Day is a day that's observed in North Macedonia on the 8th of December every year-if the holiday falls on a weekend, it will be observed the following Monday. This holiday commemorates the birth of Clement of Ohrid-the first Medieval Bulgarian saint, writer, and scholar of the Slavs.
Known as the "Enlightener of the Slavs," Clement was one of the first Byzantine missionaries to spread Christianity to the Slavic people of Pannonia, Bulgaria, and Great Moravia. This is a holiday that's observed as a public holiday, so schools and businesses are closed and most of the general population is given a day off.
The History Of Saint Kliment Ohridski's Day
Although the exact date of when Clement was born is lost to history, many historians have accepted that the year in which he was born was about 840 AD. He was born in North Macedonia and would become known for spreading Christianity among the Slavic people of Great Moravia, Bulgaria, and Pannonia.
In 893, Clement would become the first Slavic bishop of the Bulgarian Orthodox Church. Clement would die at the age of 76-years old in 916 AD. He would become the patron saint of North Macedonia, the Macedonian Orthodox Church, and the city of Ohrid.
Facts About North Macedonia
Below are a handful of interesting facts that we've found out about North Macedonia. Hopefully, everyone reading this will find them as interesting as we did.
At the monasteries of St. Bogodorica Prechista and St. Jovan Bigorski, there are supposed pieces of Christ's crucifixion cross.
Ohrid Lake is the oldest and deepest lake in Europe. It's 4-million years old and has a depth of 940 feet.
It has 34 mountain peaks that each have a height of more than 2,000 meters above sea level.
Observing Saint Kliment Ohridski's Day
This holiday is observed with a special St. Clement Award being given in the Macedonian parliament to citizens who have a lifetime achievement in the fields of sports, culture, or art. It's also a day on which many religious services are held in honor of this saint.