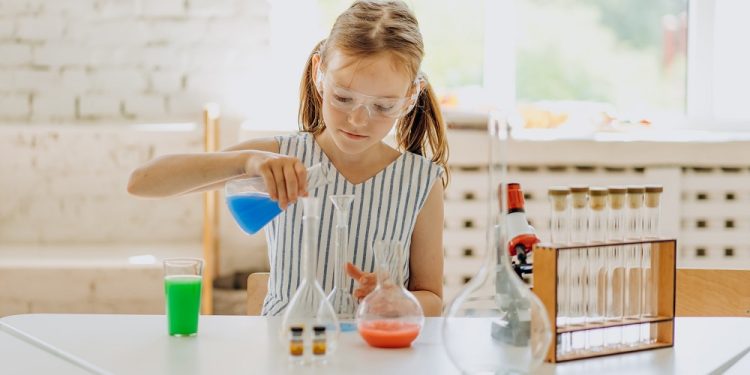 Science Education Day takes place on March 14th to raise awareness about the importance of science education, especially in our modern civilization. There is not one industry that isn't touched by science and modern life wouldn't be the same without the work of scientists in all scientific disciplines.
From discovering life-saving vaccines, to better ways of dealing with waste, scientists have made modern life possible. And it's for this reason alone that people should take some time to show science educators and scientists the appreciation they deserve. This is also a good day to encourage young people to consider a career in the sciences and take civilization to even greater heights.
The History Of Science Education Day
Science Education Day was created in 2014 to show appreciation for science and the effect it has on all of our lives. It was also created to encourage the young to become scientists. According to a 2017 study, only about 18% of people receiving Bachelor's degrees received them in STEM fields (science, technology, engineering, and math).
Fortunately, STEM occupations are projected to grow by approximately 10% between 2020 and 2030. Which is a good thing considering that we're going to need scientists to help us meet the challenges facing us today.
Some Science Facts Just For Fun
A fun way to celebrate Science Education Day is by taking the time to learn some science facts that you might not already know. Although we know many schools do an excellent job teaching science facts to people, there are some facts that slip through the cracks. With that being said, let's take a look at the following science facts that we discovered while working on this article for Science Education Day.
Earth's oxygen is mainly produced by the oceans. Seaweed and plankton produce more than half of the Earth's oxygen.
According to the USGS, a single cloud can weigh a million pounds.
Observing Science Education Day
We're so excited by Science Education Day that we tend to celebrate it every year when it comes around. And we encourage everyone else to do the same. After all, science is important to all of us and we need to be able to meet the challenges posed by climate change, overpopulation, and the decline of the natural world.
So, let's spend the day celebrating science and the scientists who are going to be charged with tackling these problems. How can we celebrate this day? We can take the time to introduce children to science and we should support science education not only with our tax dollars but also with our time.
We can attend science fair events, and go to a planetarium or Science Center. We can teach about the struggles of past scientists and how they transformed the world around them. And we can spread the word about this holiday using the hashtag #ScienceEducationDay on social media.