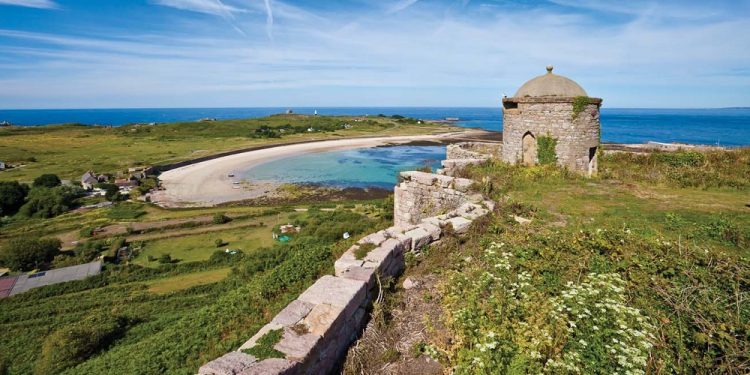 Summer Bank Holiday in Guernsey
Alderney is one of the inhabited Channel Islands and is the northernmost of them. It's a part of the Bailiwick of Guernsey and is approximately 3-miles long and 1.5-miles wide. For most of Guernsey, the Summer Bank Holiday is observed on the Last Monday in August, but that's not the case in Alderney.
The Summer Bank Holiday in Alderney is celebrated on the first Monday in August. As is the case for bank holidays in most areas, this holiday is a public one in Alderney. It's a day off for the general population, and most businesses and schools are closed.
The History Of Alderney
Alderney, as well as other islands in the bailiwick of Guernsey, became an island during the Neolithic period and the Channel's waters begin to rise. Its early history isn't very clear, however.
There's some evidence that the Romans occupied the islands, and the name of the islands may derive from a corruption of the Old Norse word Alrene — meaning "islands close to the coast." Up until and during the Middle Ages, Alderney passed from the Normans to the French and eventually came under the control of the British.
Under the Government of Alderney Law of 1948, the States of Alderney and its justice system were organized, as well as the imposition of taxes in the area. It was believed that the islands couldn't be self-sufficient or provide services that match the rest of the United Kingdom, so the States of Guernsey administer the area's government services and functions.
Observing Summer Bank Holiday In Alderney
Because this is a Summer Bank Holiday, it's also a public holiday for the resident of Alderney, as well as a 3-day weekend. This gives the 2,000+ residents the chance to enjoy some time fishing or engaging in water sports.
Because it's a public holiday, banks are closed as well as some businesses. For the rest of Guernsey, the last Monday in August is the official bank holiday, but in Alderney, it's the first Monday in August.