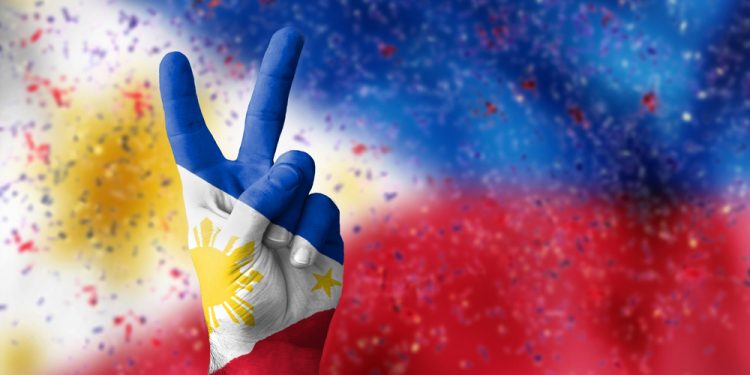 The Day of Valor, also known as Bataan Day and Araw ng Kagitingan) is a holiday in the Philippines that occurs on or around the 9th of April and celebrates the courage and heroism of Filipino fighters against the Japanese invasion of the Philippines during World War II.
History
After several heated battles and the Fall of Bataan, American and Filipino forces were forced to surrender to the Japanese on April 9th, 1942. After their surrender, these soldiers were then forced to take a ninety mile march to Camp O'Donnell in San Fernando. During this forced march, thousands of soldiers would die from disease, starvation and exhaustion in what would eventually be dubbed the Bataan Death March. However, despite the harsh treatment and the ever present threat of death, the soldiers stood strong and demonstrated much valor during the whole ordeal. Historians would then later state that while the Fall of Bataan hastened the conquest of Corregidor by the Imperial Japanese, it also slowed down the Japanese conquest of the rest of the Philippines due to the enormous expenditure of resources that was needed to conquer Corregidor. This bought the Allies enough time to mount several counteroffensives against the Japanese most notably, the Battle of the Coral Sea and the Battle of Midway. On February 8th, 1945, the Allies would eventually liberate the Bataan Peninsula.
Up until 1980, The Day Of Valor was only recognized as an observance day. However, this changed on November 26th, 1980 when Letter of Instruction No. 1087 instructed that the day be proclaimed as a national holiday. This was made official on June 30th, 1987 when an Executive Order was released making it a national holiday to recognize the efforts of those who fought during the Battle of Bataan, as well as the battles of Corregidor and Bessang.
Customs, Traditions and Celebrations
Most schools and government buildings are closed on The Day Of Valor, but other business usually remain open. Most people in the Philippines celebrate this day by visiting various monuments or spending leisure time at malls or other entertainment venues.