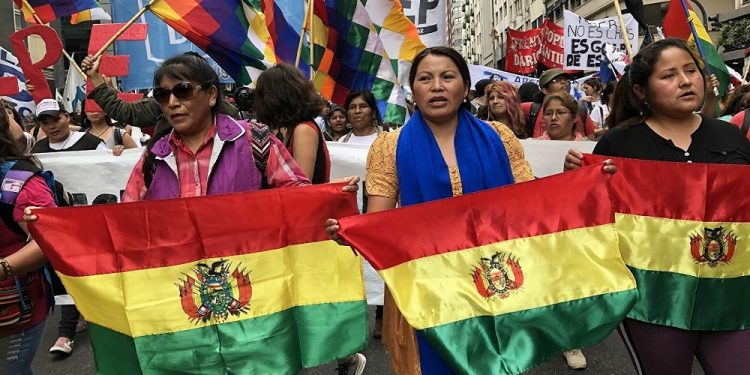 Plurinational State Foundation Day
Plurinational State Foundation Day is a national holiday that's observed on January 22nd annually in Bolivia. Also known as Dia del Estado Plurinacional in Spanish, this day celebrates the name of the country and the adoption of its constitution in 2009. The name of Bolivia was changed to the Plurinational State of Bolivia to recognize the multi-ethnic nature of the country.
Evo Morales, the first president of Bolivia to come from the indigenous population, started the move towards changing the name and on December 14, 2007, presided over the passage of the new Bolivian Constitution.
The History Of Plurinational State Foundation Day
Evo Morales would win the Bolivian general election in 2005 and by doing so would become the first Bolivian President to be from the indigenous population. On January 22, 2006, he would be inaugurated into office. In 2009, he promulgated a change to the Bolivian constitution that would recognize the multi-ethnic and multi-cultural aspect of modern-day Bolivia.
The new Constitution changed the official name to the Plurinational State of Bolivia. In 2010, after Morales won a second term as president, this new Constitution was put into effect on January 22nd. On the same day the Constitution was enacted, Morales also make Plurinational State Foundation Day and declared it as a national holiday.
On November 19, 2019, President Morales would end up resigning after many weeks of organized protests. Jeanine Anez would then become Interim President of Bolivia. While she served as Interim President, the government of Bolivia remained open on this holiday so that she could give a management report on the status and state of the government.
Observing Plurinational State Foundation Day
This holiday is a day off for the general population, so people will often use the holiday as an extra day off to spend with their friends and family members. People will enjoy meals such as Chola sandwiches, or Silpancho, and will generally use the day to rest. On this day, there also may be events that highlight this holiday and its' meaning.