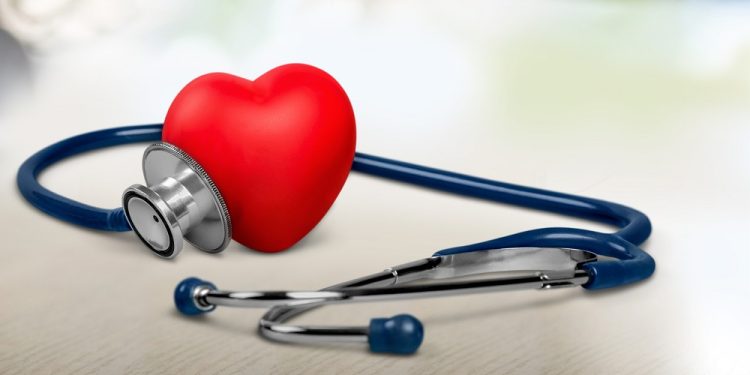 February is known as American Heart Month, and it's a month that's designed to raise people's awareness about their own cardiovascular health. And it's an important subject to observe because heart disease is the leading cause of death for men and women in the U.S and a person dies of this disease every 36-seconds.
That results in almost 700,000 people dying from heart disease in the country — which just so happens to be 1 in every 4 deaths. While genetics might play a small role in these deaths, lifestyle is a contributing factor that Americans can control to improve their health and lower their risk of a major heart attack.
The History Of American Heart Month
In December of 1963, then U.S President Lyndon B. Johnson issued Presidential Proclamation 3566. This was a mere 10-days after the U.S Congress issued a joint resolution requesting the president to issue that annual proclamation. The president proclaimed the February of every year as American Heart month and in his address, he urged all Americans to take their heart health seriously and to support programs that help solve the problem of heart disease in the U.S.
Important Facts About Heart Disease
In order to raise our reader's attention about the danger of heart disease and the things that they can do to minimize their risk of suffering a major cardiac event, we've decided to list some of the facts that we've learned about it below. We think the following points really highlight the importance of living a healthy diet, regular exercise, and other important lifestyle changes.
Approximately 360,000+ Americans die of Coronary Artery Disease (CAD) every year.
Approximately 18.2 million adults over the age of 19 have Coronary Artery Disease.
Twenty percent of deaths from CAD happen in adults that are under the age of 65-years.
Diabetes, obesity, physical inactivity, and excessive alcohol use raise a person's risk of heart disease.
Smoking also raises a person's risk of heart disease, as does an unhealthy diet.
Approximately 23.7% of white and 23.5% of black Americans died of heart disease in 2015.
In 2015, 21.4% of Asian American or Pacific Islanders, and 20.3% of Hispanics died of heart disease.
In 2015, approximately 18.3% of American Indians or Alaskan Natives dies of heart disease.
Observing American Heart Month
Every year, POTUS (President of the United States) issues a proclamation that designates February as American Heart Month. There is also an invitation extended to the chief executive officers of all U.S possessions, territories, and States to make a similar proclamation.
The American Heart Association also runs a campaign during this month that attempts to raise the public's awareness about heart disease and the measures that people can take to lower their risk of a significant cardiac event. One way that's done is through the hashtag #AmericanHeartMonth used on social media. Many private organizations also host events, as do clinics and hospitals all over the country.