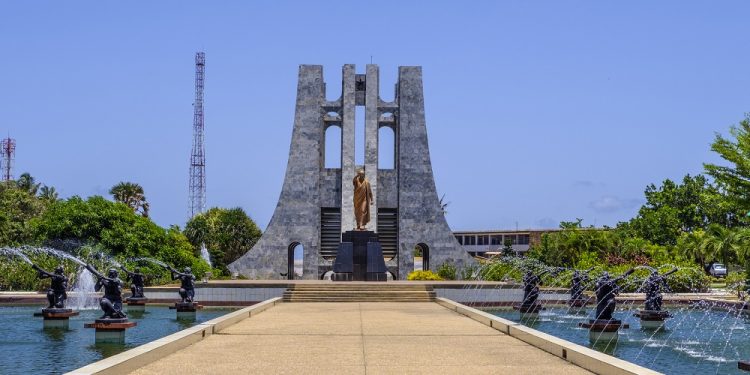 Founder's Day is a public holiday that is celebrated in Ghana, West Africa, and is used to celebrate the birthday of Dr. Kwame Nkrumah — Ghana's first president and it is also a day that celebrates the founding fathers of Ghana at the same time. This day has been celebrated on September 21st on an annual basis since 2013.
This holiday is one that's gone through some changes over the years. Its name was changed from Founder's Day to Founders' Day to make it plural so that it not only celebrates the birthday of Dr. Kwame Nkrumah but also includes a celebration of the other Big Six responsible for Ghana becoming an independent nation.
In March 2019, the Public Holiday Amendment Bill was passed into law and this changed the date of the celebration from September 21st to August 4th. However, the Convention People's Party (CPP) says that it still celebrates September 21st as Founder's Day, despite the attempt by the government to rename the holiday.
A Brief History Of Ghana
The first European explorers to arrive on the Gulf of Guinea in West Africa were the Portuguese in 1471. During their exploration of the area, they encountered numerous African kingdoms, some of whom had control of significant gold deposits.
This would lead the Portuguese to have an increased interest in the area and over the next 12 years, they would continue to come to Africa for increased trade opportunities and to plunder what they could. They erected the Castle of Elmina, which is considered to be the first European settlement on Africa's Gold Coast.
They used this as a launching point to acquire gold and slaves from the local African tribes in exchange for European goods such as guns, rum, beads, and metal knives. When the rest of the European powers heard of the wealth to be acquired in Africa, they quickly arrived in the area as well.
European traders would establish a number of forts along the coastline. This area would become known as the Gold Coast because of the gold resources in the area. European powers would use this area for shipping African slaves to North America, South America, and the Caribbean.
In 1821, the British government established the British Gold Coast Colony after taking over the interest of several European countries in the area. Several wars were waged by the British against the Ashanti people in the area and at the end of the last Ashanti War, the land owned by the Ashanti people would become a British protectorate in January of 1902.
Kwame Nkrumah was born on September 21, 1909, in Nkroful, Gold Coast. He was born into a traditional family with modest means and his early education would be provided by Catholic missionaries. He would become trained as a teacher and would spend several years teaching elementary school in towns all along the coast.
Teaching allowed him to earn a decent living and he became a popular teacher among many of his students. He then discovered politics and decided to go to a university in the U.S. to further educate himself. He arrived in New York in 1935 and took refuge with other West Africans in Harlem.
While in the U.S. Nkrumah saw an alternative to the British style of government. He also learned much about race relations. He would then spend time in London, organizing Pan-African congresses before he returned to the Gold Coast in 1949.
While he was back on the Gold Coast, he found out that the independence of India had allowed a gradual transfer of power in other British colonies. In many of these colonies, the principle of self-government was beginning to catch on and he felt that it could be applied in the Gold Coast as well.
At the same time, he was becoming dissatisfied with the existing nationalist grouping. He found it to be too interested in colonial interests and to be too conservative. With several other people, he decided to establish a new party.
This party was known as the Convention People's Party or CPP. In just 2-years, the CPP had won several self-rule elections and Nkrumah would become the de facto Prime Minister. On March 6, 1957, Ghana became independent from British rule.
Because it was one of the first British African colonies to gain majority-rule independence, reporters from all over the world showed up to document the event as did emissaries from the U.S., the Soviet Union, and other countries. Nkrumah would remain Ghana's leader from 1957 through 1966.
In February of 1966, while Nkrumah was on a state visit to China and North Vietnam, his government was overthrown. This coup d'état was led by both the National military and national police forces—with the backing of the Ghana Civil Service as well. Nkrumah didn't learn about this coup until he arrived in China.
The History Of Founder's Day
Prior to 2012. Founder's Day was a holiday that was only observed through a presidential decree. Every year, the president would declare it a holiday. This would be changed on September 21st, 2012 when President John John Dramani Mahama alerted the Minister for the Interior of Ghana to prepare an amendment bill making this day an official holiday to Parliament.
This bill allowed for the creation of Founder's Day in September of 2013 and observed on that day every following year. When John Dramani Mahama issued the announcement of the bill on September 21st, 2012 — it was the 103rd birthday of Dr. Kwame Nkrumah and a birthday celebration at the Kwame Nkrumah Mausoleum was being held.
However, this would be a short-lived holiday, at least according to the government. In March of 2019, the government passed the Public Holiday Amendment Bill into law. This changed the official date of the holiday from September 21st to August 4th.
September 21st would then become known as Kwame Nkrumah Memorial Day. That doesn't deter some people, however, from observing Founder's Day on September 21st as we'll explain in the next section of this holiday guide.
Founder's Day Controversy
Changing this holiday from September 21st to August 4th isn't without its controversy. The Convention People's Party (CPP) feels that changing this holiday to August 4th and making the 21st of September Kwame Nkrumah Memorial Day is an unacceptable rewriting of historic events and a deliberate attempt to rewrite the history of Ghana by the Akufo-Addo government.
The National Democratic Congress (NDC) asserts Akufo-Addo is trying to raise his uncle JB Danquah to prominence. JB Danquah was a leader in the United Gold Coast Convention or UGCC. This was the political party that Kwame Nkrumah originally broke away from to form the Convention People's Party.
It was with the CPP that Kwame would become Leader of Government Business and Prime Minister of Ghana and eventually, he would become Ghana's president.
Founder's Day Traditions & Customs
Founder's Day is celebrated in several different ways across Ghana. Some people have a BBQ with their friends and families. Other people attend the grave of Dr. Kwame Nkrumah or other founding fathers of Ghana. Since it is a public holiday, some government offices, post offices, banks, and other businesses may be closed on that day or have altered hours.